Data Finds Strength in Residential and Commercial Real Estate
As the nation gets ready for the Thanksgiving break, both the residential and commercial real estate industries received a healthy dose of pre-holiday good news. The latest S&P/Case-Shiller Home Price Indices found gains in housing prices.
When Is Housing's Black Friday? Some Surprising Holiday Home-Buying Trends
Thanksgiving evokes certain unshakable images: Long tables crammed with too much food. Beloved and bickering family members consuming way too much of that food. Overstuffed family members staggering away from the table to watch football.
Real Estate Black Friday: Holiday Home Buying Trends
Is there really truth to the housing market landing a screeching halt come holiday season? A team from Realtor got up to the challenge of finding out the actual movement of the market during holidays using traffic data in their website, realty.com., throughout the year 2014.
7 Rules for Talking About Boston Housing on Thanksgiving
While our great national feast of Thanksgiving is an excellent time to gather 'round with loved ones, it is also one fraught with the potential for arguments and recriminations. The old adage is never to bring up politics, religion or money so as to keep the peace all the way through the pumpkin pie.
METROINTELLIGENCE ECONOMIC UPDATE
By Patrick S. Duffy
New home sales in October rise by 10.7 percent from September and 4.9 percent year-over-year
Sales of new single-family houses in October 2015 were at a seasonally adjusted annual rate of 495,000. This is 10.7 percent above the revised September rate of 447,000 and is 4.9 percent above the October 2014 estimate of 472,000.
Initial unemployment claims fall by 12,000 in latest report
In the week ending November 21, initial unemployment claims were 260,000, a decrease of 12,000 from the previous week's revised level. The 4-week moving average was 271,000, unchanged from the previous week's revised average.
Mortgage applications dip 3.2 percent in latest survey
The Market Composite Index, a measure of mortgage loan application volume, decreased 3.2 percent on a seasonally adjusted basis from one week earlier. The average contract interest rate for 30-year fixed-rate mortgages with conforming loan balances decreased to 4.14 percent from 4.18 percent.

The MetroIntelligence Economic Update
is provided to BuilderBytes by
MetroIntelligence Real Estate & Economic Advisors
.
HomeAid Expands Through Community Outreach
Throughout its 26 year history, HomeAid has been primarily known for the numerous housing projects it has built for charities helping the homeless. Indeed, over those years, HomeAid has built over 400 projects valued at over $200 million in 20 markets across the country. However, increasingly over the last several years, HomeAid has broadened its mission to include smaller volunteer efforts to help these same charities.
HomeAid America Expands with New Chapters
It has been a busy start to the year at HomeAid! We kicked it off with a strong presence at the Builder Show in Las Vegas, which included another successful Meyers Research event benefiting HomeAid (the second Meyers event of the new year; the first one in Newport Beach was also a huge success!).
Providing Shelter for Homeless Children
For 25 years, HomeAid Orange County has endeavored to end homelessness, yet families who suddenly find themselves homeless have limited choices when seeking emergency shelter. The reality is, the face of the homeless has changed and is very different than what many imagine. They are children and seniors, men and women, chronic and newly homeless, alone or in families, unsheltered and living on the streets.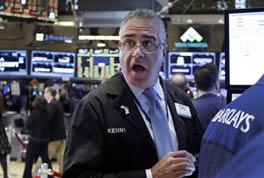 Stocks gain ahead of Thanksgiving break
Seasonal stock market trends are again overcoming geopolitical fears on Wall Street as traders push stock prices higher as they often do in the days leading up to and following Thanksgiving. Despite ongoing angst over the elevated terrorism threat around the globe and fresh uncertainty over the potential fallout following Tuesday's downing of a Russian fighter jet by Turkey, Wall Street investors are shrugging off those risks and instead focusing on some decent economic data in the U.S., and the hopes for more stimulus from the European Central Bank next week.
Thanksgiving Weekend Boosts San Diego's Economy
You might not think about it this way, but the Thanksgiving holiday is a boon to San Diegos economy. Among the reasons is that it's a noticeably busy tourism time for America's Finest City. SANDAG estimates about 366,000 additional cars come to San Diego, driving an average of 245 miles for the holidays.
Thanksgiving Round-Up: Reverse Mortgage Research Takes Center Stage
RMD will be observing the Thanksgiving holiday this Thursday and Friday, but will return to our normal posting schedule Monday, November 30. In the meantime, RMD would like to wish all our readers a safe, enjoyable and Happy Thanksgiving. We'll see you back here on Monday.
The ABC Green Home Brand Expands
On June 9 of last year, the ABC Green Home 2.0 broke ground in Walnut, Calif. The multigenerational two-story home spanning 2,400 square feet is the second home in the ABC Green Home series. The first ABC Green Home was built and exhibited in the Orange County Great Park in Irvine, Calif., during the 2013 Solar Decathlon. At the end of this summer, that first home will be deconstructed and moved, and the recycled products will be used to build two houses on a lot in Santa Ana.
Arbor Green Provides Sustainable and Stylish Affordable Housing
Arbor Green is an affordable housing multi-family community that proves you can be affordable, sustainable and stylish. Created by Affirmed Housing, the community was entered for a Gold Nugget award at this year's PCBC for Zero Net Energy Design, showing the industry that affordable housing can adopt modern building techniques.


LAND PLANNING/DEVELOPMENT
FrontDoor Communities Creates Woodsy Family Living
In the quaint and cozy town of Kennesaw, Ga., a suburb just outside of Atlanta, lies the new community of Copperleaf by FrontDoor Communities. FrontDoor Communities has experience in building and developing communities throughout the Southeast part of the country for more than 25 years and operates mainly in the Atlanta, Ga., Charleston, S.C., and Naples, Fla. markets.
Blending Innovation with Tradition
Seven homebuilders and 4,000 units all within one community makes up Wendell Falls in Wendell, N.C. The community is developed by Newland Communities, the largest private land developer of residential and urban mixeduse master-planned, new-home communities in the U.S. The award-winning list of homebuilders includes Lennar Homes, Homes by Dickerson, Garman Homes, Wynn Homes, Dan Ryan Builders, M/I Homes and a new brand, Fresh Paint by Garman Homes.
DEVELOPMENT DESIGNS AND TRENDS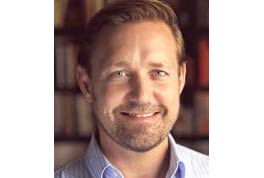 Details in Designing a Net-Zero Energy Community
A few years ago, if a builder or developer announced the decision to establish a ZNE, or a Zero-net Energy Community, most of us would have thought it to be an experimental or unattainable concept. Today it's not only becoming a reality, but turning into "the norm." One community to aspire to such a goal is that of Liberty in West Sacramento, Calif. To attain this goal of ZNE, it takes the combined efforts of Land Owner (The Paik Family), Land Planning, City of West Sacramento Planning, Architecture, Landscape and Energy use and sourcing.
Home Technology in Green Design
The home of the Jetsons has arrived. With home technology and automation available today, that "home of the future" is here now—the "home of the future today." A home where the lights turn on as you approach the driveway, the temperature adjusts before you get home, and the coffee maker starts on cue. We are starting to see refrigerators that let us know when we run out of milk and dishwashers that run when electricity is the least costly.
New Orleans' Affordable Housing Options Increase with The Deaconess Apartments
Dignitaries, developers, and residents celebrated the grand opening today of The Deaconess apartments at 2535 Esplanade Avenue in New Orleans. Formerly the Bethany Nursing Home, the renovated, 40-unit complex was awarded a $400,000 Affordable Housing Program (AHP) grant in 2014 from First NBC Bank and the Federal Home Loan Bank of Dallas (FHLB Dallas).
Developer building affordable housing complex in Jersey City
A New York-based developer will build a 64-unit apartment complex in Jersey City that will be entirely reserved for low- and moderate-income housing, city officials said Tuesday. The firm, the Genesis Companies., will develop the property known as the Lena Frances Edwards Apartment buildings at 445 Ocean Ave., replacing a blighted property that has been demolished, according a to a news release.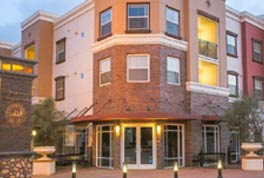 Perris Station Enriches Seniors Lives
Located in Perris, Calif., the Perris Station Senior Apartment community is ideally situated in the heart of Perris' Historic District on 1.28 acres just across the street from Perris City Hall and library, and adjacent to the Perris Senior Center, which allows residents to conveniently walk to the nearby Metrolink multi-modal transit center and a healthcare clinic, as well as other neighborhood amenities.
Bonterra Offers Active Adults Stylish Options
Bonterra at Woodforest is an ongoing development of a lavish, active-adult master planned community that is bringing 700 stunning homes to Montgomery, Texas—a suburb just outside of Houston. Developed by building masters Taylor Morrison, Bonterra seeks to create a unique community for individuals 55 and older, who don't see retirement as a time to slow down, but rather as a time to embrace life and the activities that an active adult lifestyle has to offer.
Angelus Block
Founded in 1946, Angelus Block is Californias leading producer of concrete masonry units, interlocking concrete pavers, permeable pavers, decorative site wall units, and segmental planter wall units. The spirit and intent of sustainable design and high-performance building can extend beyond specific credit definitions within green rating systems. Angelus product lines have exceptional value in achieving that balance with natural, inherent qualities, combining multiple beneficial functions into single systems, while advancing life cycle and life safety programming.
www.angelusblock.com
King Architectural Metals:
King Architectural Metals
King Metals Pre-Powder Coated Balusters allow you to give your clients upgrade choices in their custom-built homes. Multiple styles are available in Copper Patina and Satin Black.
www.kingmetals.com