MARKET DATA:
10 Cities with the Most Homebuilding Gains
ECONOMY:
Housing Starts Rebound in U.S. as Inflation Eases: Economy
FINANCE:
When's The Best Time to Buy a Home When Prices for Homes Keep Rising?
GREEN BUILDING:
Three-Step Process to Selling Green
U.S. Housing, Jobs Data Bolster Economic Outlook
Reuters.com

Washington, D.C. -- U.S. home resales rose to a 10-month high in July and the number of Americans filing new claims for unemployment benefits fell last week, signaling strength in the economy early in the third quarter.
METROINTELLIGENCE ECONOMIC UPDATE
By Patrick S. Duffy
Existing Home Sales rose to Highest Level of 2014 in July
Total existing-home sales rose 2.4 percent to 5.15 million in July; Sales are at the highest pace of 2014 and have risen four consecutive months, but remain 4.3 percent below the 5.38 million-unit level from last July, which was the peak of 2013.
Leading Economic Index rose Sharply in July
The Leading Economic Index® (LEI) for the U.S. increased 0.9 percent in July to 103.3, suggesting that the economy is gaining traction and growth should continue at a strong pace for the remainder of the year.
Philadelphia Fed's Outlook Survey shows Continued Expansion in Manufacturing Sector
Indicators for the August Business Outlook Survey suggest that the region's manufacturing sector is continuing to grow. Firms also remain optimistic about continued growth over the next six months.
Initial Unemployment Claims dip by 14,000 in Latest Report
In the week ending August 16, initial claims were 298,000, a decrease of 14,000 from the previous week's revised level 312,000. The 4-week moving average was 300,750, an increase of 4,750 from the previous week's revised average.

The MetroIntelligence Economic Update
is provided to BuilderBytes by
MetroIntelligence Real Estate & Economic Advisors
.



Arch Wood Protection
Wolmanized Outdoor wood delivers outdoor living at its best: the natural beauty of real wood, with preservative treatment for protection against termites and fungal decay. Used for decks, porches, retaining walls, fences, walkways, gazebos – for your customer's backyard oasis.
www.wolmanizedwood.com
10 Cities with the Most Homebuilding Gains
Thefiscaltimes.com

Washington, D.C.-- New home construction is recovering slowly on a national level, but in some real estate markets – particularly in large metro areas across the country – residential buildings are going up at a much faster pace than the historical norm.
NAHB's Indicators of Housing Market Spike Give Spray Foam Contractors a Boost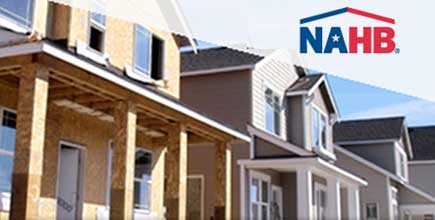 Sprayfoam.com

Washington, D.C. -- The surge of housing units being built provides greater optimism for spray foam contractors, as more homeowners look to provide their homes with energy-efficient technologies.
Reading The Fine Print From The Market's Rebound
Bdmag.com

Orange County, CA — As the homebuilding market continues to improve, many builders find themselves maneuvering familiar roads. That said, important new realities have taken hold since the market collapse. Navigating these changes requires extra thought for practical and legal reasons.
Consumers still Opt for Homes in Suburbs
Des Moines, IA-- A home builders' summit in Des Moines two years ago tried to answer why residential development was booming in the suburbs and lacking in Des Moines.
Housing Starts Rebound in U.S. as Inflation Eases: Economy
Bloomberg.com

Washington, D.C. – Home construction rebounded in July and the cost of living rose at a slower pace, showing a strengthening U.S. economy has yet to generate a sustained pickup in inflation.
Housing Escapes the Summertime Blues
Online.wsj.com

Washington, D.C. -- Home builders broke ground on 101,000 new projects in July, for a seasonally adjusted annual rate of 1.093 million units, according to the Commerce Department. That is a 16% improvement over June's housing starts.
When's The Best Time to Buy a Home When Prices for Homes Keep Rising?
Themortgagereports.com

Washington, D.C. -- For the first time since 2008, fewer than 63% of U.S. homes were affordable to households earning the national median income, assuming a 30-year mortgage rate and modest down payment.
LAND PLANNING/DEVELOPMENT
Ground broken on New Cohoes Residential Development
Troyrecord.com

Cohoes, NY — The downstate-based development company will provide apartment-style housing starting below market rate levels in the city of Cohoes. Two and three bedroom apartments range in price from $740 per month to $980 per month.
Arlington Heights approves Downtown Apartment Tower
Dailyherald.com

Arlington Heights, IL -- The Arlington Heights village board approved a new, seven-story apartment building in the heart of downtown, with at least 15 percent of its units to be reserved for those who qualify under affordable housing guidelines.
High-Density Old City Housing Project To Include Low-Income Units
Philadelphia.cbslocal.com

Philadelphia, PA-- Two years after Philadelphia's zoning code was revamped, one new provision is finally bearing fruit. The new zoning code offers developers incentives (such as allowing higher population density) to provide features deemed to be in the public interest.
County could get $6 Million Affordable Rental Project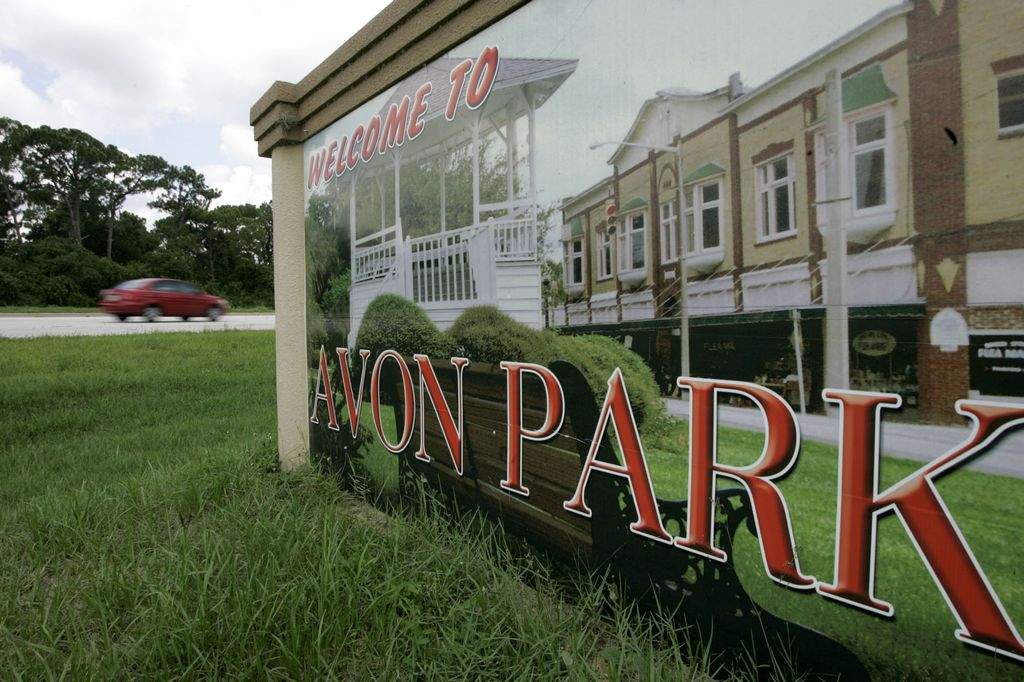 Highlandstoday.com

Avon Park, FL – Plans for a $6.5 million, 44-house affordable rental housing development are moving forward, an Avon Park housing official said.
Coombsville Road Affordable Housing Project may see New Life
Napavalleyregister.com

Napa Valley, Ca-- A long-dormant affordable housing project on Coombsville Road across from Tulocay Cemetery may be resurrected in the coming year, although a new development company is hoping its smaller size won't draw neighbors' ire this time around.
Governor Cuomo Announces $190 Million for Affordable Housing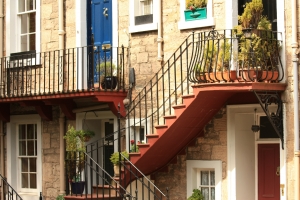 Longisland.com

Albany, NY — Governor Andrew M. Cuomo today announced $190 million for both building and preserving affordable housing, available by application to eligible organizations with shovel-ready projects.
Three-Step Process to Selling Green
Greenhomebuildermag.com

Washington, D.C. - With every passing year, homes are getting cleaner and greener. Still, we're faced with the dilemma of selling a product whose benefits are not always tangible or immediate.
Homebuilder puts Albuquerque in the Green-Build Spotlight Again
Bizjournals.com

Albuquerque, NM-- Rex Wilson, owner of Paul Allen Homes, was named a Home Innovation Partner of Excellence for 2014 — one of only a handful in the entire U.S. — for embracing the National Green Building Standards.
Energy Efficient Eugene Townhouses find a Niche
Registerguard.com

Eugene, OR -- Over the past few years, the cost of solar panel systems has decreased dramatically — more than 50 percent since 2010 — making this energy-producing tool a more affordable option for many homeowners.
Construction moves forward on 158-unit State Road Senior Housing Development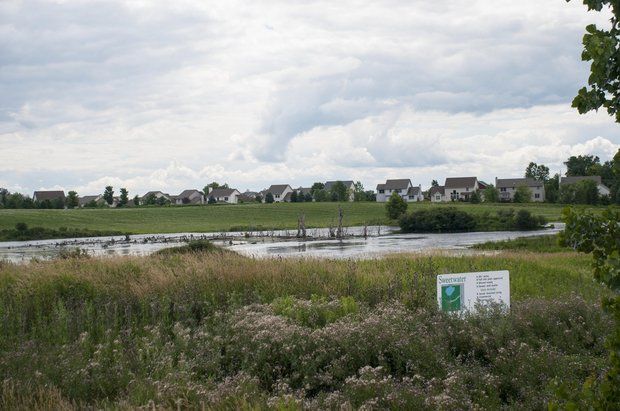 Mlive.com

Ann Arbor, MI -- Pittsfield Township has fully approved a $30 million, 158-unit senior housing development under construction at the corner of State and Textile Roads.
Lifelong Dreams Important to Senior Home Buyers
Dailycommercial.com

Leesburg, FL -- Many builders fail to understand that seniors aren't buying a new home simply to have shelter. Rather, they want a home that will help fulfill a lifetime of dreams. It's about the space most have always wanted.
Woodgrain Finished Elegance
Woodgrain Finished Elegance
Enhancing the beauty of your home with moulding just got easier and more durable. Finished Elegance by Woodgrain is an interior moulding that is coated (not painted) on all four sides resulting in easier installation and better wear and tear within a home and a silky-smooth furniture finish.
www.woodgraindistribution.com