2015 started as most affordable housing market in two years
Buying a home was at the most affordable level in two years in the first quarter of 2015 despite the average U.S. home price increasing at more than twice the pace of the average weekly wage nationwide over the past year, according to a joint report from Clear Capital and RealtyTrac.
People slept outside overnight just to buy a house
Job growth is driving demand and prices up. Shoppers have been known to camp outside overnight in order to buy iPhones and super cheap TVs on Black Friday. Now, some have deemed it necessary to sleep in tents overnight to buy just the right house.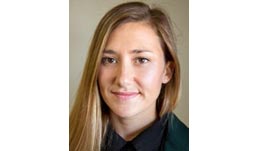 Big Builders Pursue Move-Up Market
It's no secret that median home prices have been rising, in many cases out of the first-time buyers reach, which is due in part to one fact: builders are catering to move-up buyers. Big builders know that equity buyers dominate many markets today. With demand high and housing supply limited, builders are being choosy about who their target market is.
Upwardly mobile
When the bottom finally fell out of Americas housing market in 2006, it triggered the worst global recession since the 1930s. But rising house prices need not spell disaster.
LA housing market a safe bet, despite rising prices, report says
What may feel like a real estate bubble in Los Angeles with all-cash offers and frenzied bidding wars is actually the midpoint of a steady housing market recovery, analysts say.
High Demand Pressures Northeast Home Prices
The coastal markets have always been the least affordable housing markets in the country. This is especially true for the major metropolitan areas in the Northeast, where median home prices are amongst the highest in the nation.
METROINTELLIGENCE ECONOMIC UPDATE
By Patrick S. Duffy
Construction spending climbed to highest level since 2008 in August
U.S. construction spending climbed in August to $1.09 trillion, or the highest level since 2008, boosted by a surge in outlays for residential projects and giving a sign that the housing was assisting the overall economy.
Job cuts rose 43 percent in September and up 93 percent year-over-year
U.S.-based employers announced plans to shed 58,877 in September, a 43 percent increase from the previous month. Recent downsizing activity has been concentrated in the public sector and the computer industry.
Initial unemployment claims rise by 10,000 in latest report
In the week ending September 26, initial unemployment claims were 277,000, an increase of 10,000 from the previous week's unrevised level of 267,000. The 4-week moving average was 270,750, a decrease of 1,000 from the previous week's unrevised average of 271,750.
Mortgage applications dip 6.7 percent in latest survey as rates remain mostly flat
The Market Composite Index decreased 6.7 percent on a seasonally adjusted basis from one week earlier. The average contract interest rate for 30-year fixed-rate mortgages decreased to 4.08 percent from 4.09 percent.

The MetroIntelligence Economic Update
is provided to BuilderBytes by
MetroIntelligence Real Estate & Economic Advisors
.

Peninsula Publishing 2015 Annual Brand Survey
The Peninsula Publishing Annual Brand Survey highlights products that homebuilders, purchasing agents, architects, interior designers and residential contractors with a major buying preference most prefer! All completed surveys received by November 27th, 2015 will be entered to win a Wine Country Holiday Gift Basket!
http://penpubinc.com/survey.php
Using Telematics to Control Fleet Costs
Whether public or private, large or small, every fleet can use help in controlling costs. That's why more and more fleet operators are turning to telematics as an effective solution for managing their fleets within limited budgets.
Most U.S. Investors Say Area Housing Prices Are Rising
WASHINGTON, D.C. -- Roughly six in 10 U.S. investors say housing prices in their area are rising. Just 11% say prices are falling, while a quarter believe prices are stable.
Job boom leads to housing shortage
FOREST CITY, Iowa There is an interesting dilemma going on in Forest City right now. Job creation is at an all-time high, with opportunities and openings becoming available at companies like Winnebago Industries, but the qualified employees who are accepting these positions are having a tough time finding places to live.
Capturing the Elusive First-Time Home Buyer
During this years PCBC in San Diego, I was fortunate enough to moderate a panel of experts on the elusive first-time home buyer. The purpose of the panel was to discuss the challenges in building, selling and financing starter homes for the often millennial buyer and what we in the industry are doing to adapt to this important cohort.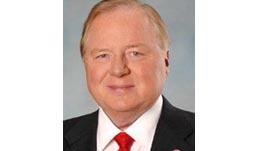 What 2015 Consumers are Looking for in a New Home
As the overall economy continues to improve, more homebuyers are entering the market this year. Young buyers are encouraged by revised credit standards making it easier to obtain a mortgage.
Go Big, Go Home, or Go Rent
When it comes to choosing a home these days, Baby Boomers are going big and the Millennials are going home, or if mom and dad are lucky, they are renting. For Americans 45 and over, the rich have gotten richer.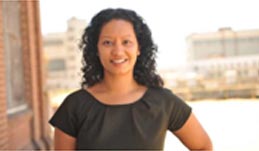 'Monumental' housing bill funds $500 million in S.F. affordable projects, accelerates 3,300 units
A new state bill passed last week will result in around $500 million in additional funding for affordable housing and accelerate 3,300 units in affordable housing projects at San Francisco's Hunters Point Shipyard, Transbay Transit Center and Mission Bay, according to city officials.
LAND PLANNING/DEVELOPMENT
Lennar Graces the Southern California Coast with Spacious Homes of Fiore
In the coastal town of Encinitas, located in sunny San Diego, big builder Lennar recently released the final phase of homes to the public in one of their newer communities, Fiore. Located only a mile and half from the beach, Fiore boasts single and two-story homes aimed toward a move-up or equity buyer market.
FrontDoor Communities Creates Woodsy Family Living
In the quaint and cozy town of Kennesaw, Ga., a suburb just outside of Atlanta, lies the new community of Copperleaf by FrontDoor Communities. FrontDoor Communities has experience in building and developing communities throughout the Southeast part of the country for more than 25 years and operates mainly in the Atlanta, Ga., Charleston, S.C., and Naples, Fla. markets.
Century Communities Brings Mediterranean Style Homes to Colorado
Century Communities, a national homebuilder, delivers homes with high-caliber designs and expert craftsmanship in superior locations, providing spaces its owners will be proud to call home. Montecito atRidgeGate in Lone Tree, Colo., is a single family community that provides the perfect blend of serenity and new urbanism.
90% of US Homes Are Under Insulated, Study Says
Based on new research, the North American Insulation Manufacturers Association (NAIMA) estimates that roughly 90 percent of existing US single family homes are under insulated, wasting energy and money, and decreasing comfort for homeowners.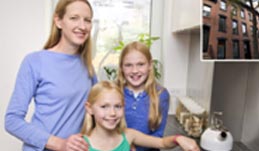 The green home craze thats saving New Yorkers money
A home that blocks out the din of construction is high on every New Yorkers wish list. And architect Jane Sanders, who moved earlier this year into a Park Slope townhouse that she renovated, is living the dream.

ABC Green Home 2 0 Sizzle Reel 2015
https://www.youtube.com/watch?v=f2FIXgm3gXY&feature=youtu.be


Public-Private Partnership to Create Long-Term Affordable Housing in Austin
A public-private partnership between a private real estate investment trust and a public housing authority will add affordable housing to a rapidly growing area of Austin, Texas.
Affordable housing coalition calls for 2,700 new units per year at CMC forum
Central Ohio needs to add 2,700 affordable homes or apartments each year for a decade to close a housing gap for low-income residents, Affordable Housing Alliance of Central Ohio says. That goal from the year-old group is more than seven times times members' combined current yearly development of 300 to 400 units.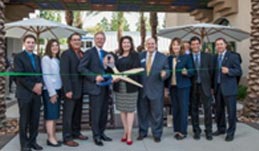 Affirmed Housing Completes Affordable Housing in San Diego County
Vista, Calif. Affirmed Housing Group has opened Paseo Pointe, a mixed-use affordable apartment community at 325 South Santa Fe in Vista, Calif. The property was built for households earning between 30 percent and 60 percent of San Diego County's area median income.
Proposal to build senior housing gets planners OK
The Oneonta Planning Commission on Wednesday night approved a site plan from Housing Visions to build a senior housing complex and some townhouses in the Silver Creek area between West and Clinton streets. The proposal is the third project in a multi-dwelling improvement effort by Housing Visions.
The Cable Connection
Ultra-tec Cable Railing components are architecturally designed for a sleek, elegant look, some of which even hide inside your end posts. Tamper-resistant and requiring virtually no maintenance, our cable railing components are top quality and easy to install.
http://thecableconnection.com/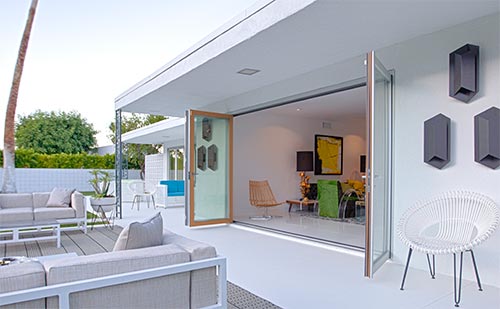 LaCantina Doors
Featuring square and sculpted profile designs, standard anodized and painted finishes, combined with the warmth of a wood interior, LaCantina Doors' new Contemporary Clad complements any architectural style and window package. Perfectly proportioned, the Contemporary Clad provides a beautiful aesthetic and increased thermal performance, resulting in LaCantina's most energy efficient system and is available across their entire product range.
www.lacantinadoors.com