Home Prices Starting To Gain Ground, Buyers Are Gaining Confidence On Real Estate Again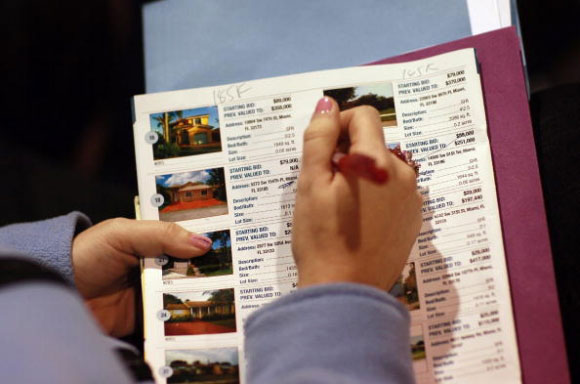 The United States Housing Market has finally clawed its way to recovery as consumers are gaining confidence that can be translated into more sales in the coming days, says Realtor. According to the United States National Housing Price Index, which is responsible for tracking home prices across the US, there was an annual gain of 4.2% in April 2015 and the 20 city composites increased by 4.9% while the 10 city composites showed a 4.6% increase which is a very good sign in for the realty industry.
Local real estate market as hot as the weather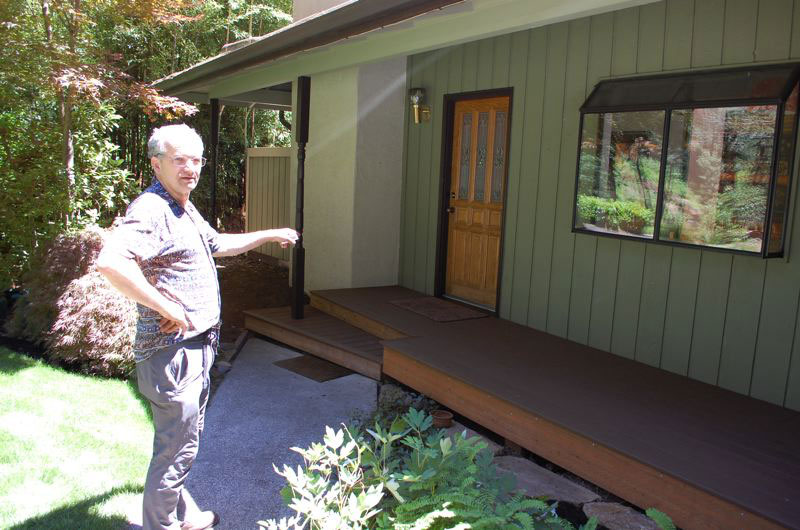 Is it your imagination that it's hot out there? Nope, this is especially true of the real estate market in north Clackamas County. "In 23 years I've never seen a market this competitive," said Debra Mathews, a real estate agent with Hasson Company Realtors. Mathews sells houses in Clackamas County and other regions of Oregon.
Millennials fueling Chicago-area homebuying boom
Millennials are on the move, and for a change, it's into homes that come with a mortgage, not a lease. Looking to put down roots and stay ahead of rising interest rates and rents, 30-somethings from Wicker Park to Wheaton are helping push Chicago-area home sales to levels not seen since the onset of the recession.
California leads pack in hottest housing markets
California continued to dominate the list of the hottest U.S. housing markets in June – but if recent trends continue, housing markets across the country are on their way to being the best since 2006, according to new data from realtor.com. The site's 'Advance Read on June Trends,' which looks at residential inventory and demand trends in the first three weeks of the month, shows high demand and a 4% month-over-month increase in supply, seeming to indicate good times ahead for the market.
METROINTELLIGENCE ECONOMIC UPDATE
By Patrick S. Duffy
Construction spending surged to 6.5-year high in May
U.S. construction spending advanced 0.8% to a seasonally adjusted annual rate of $1.036 trillion in May, the highest level since October 2008. The measure has been climbing steadily since December and in March broke $1 trillion for the first time since 2008.
Case-Shiller Index showed both composite indices rising 4.6 to 4.9 percent in April
The 10-City Composite gained 4.6% year-over-year, while the 20-City Composite gained 4.9% year-over-year. The S&P/Case-Shiller U.S. National Home Price Index, covering all nine U.S. census divisions, recorded a 4.2% annual gain in April 2015 versus a 4.3% increase in March 2015.
Private sector jobs grew by 237,000 from May to June
Private-sector employment increased by 237,000 from May to June, on a seasonally adjusted basis.
Job cuts rose 10 percent in June
Job cuts increased by about 10 percent in June, as employers announced plans to reduce payrolls by 44,842 workers during the month. Meanwhile, heavier-than-expected downsizing throughout the first half of 2015 pushed the midyear total to its highest level since 2010.

The MetroIntelligence Economic Update
is provided to BuilderBytes by
MetroIntelligence Real Estate & Economic Advisors
.
US construction spending likely showed further gain in May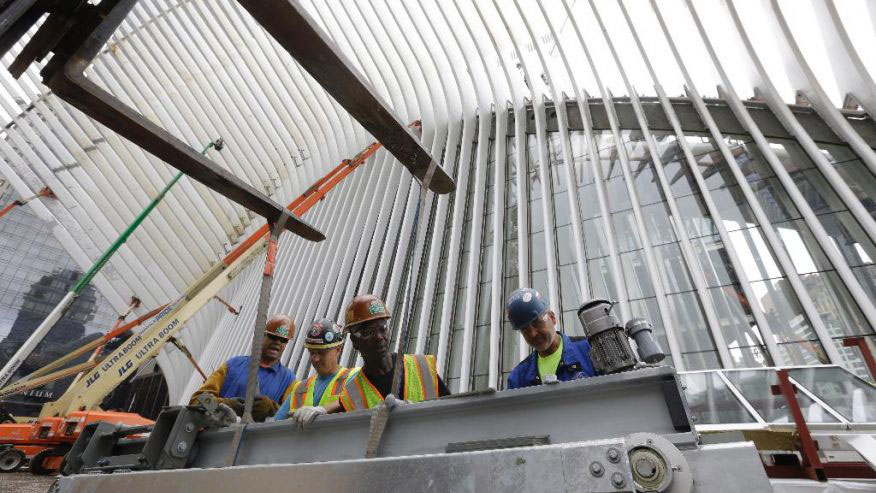 The Commerce Department reports on U.S. construction spending in May at 10 a.m. Eastern Wednesday. Economists believe spending rose 0.6 percent, according to a survey of economists by data firm FactSet. In April, U.S. construction spending climbed 2.2 percent to the highest level in more than six years. That increase was fueled by healthy gains in housing, government spending and non-residential construction.
Download the Builder and Developer 2015 Sourcebook
Builder and Developer 2015 Sourcebook
Builder and Developer magazine's annual Sourcebook edition is now available online: Featuring 10 of the nation's top builders, 1,000 active American homebuilders, Editor's Choice of the best homebuilding products along with thousands of products and service providers in the homebuilding industry.
http://www.bdmag.com
Jobs Report To Release One Day Early This Week, Affect Mortgage Rates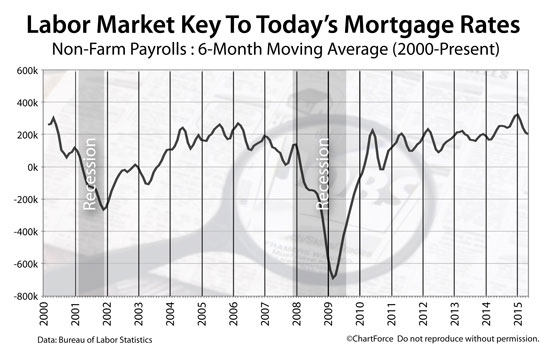 On the first Friday of each month, the Bureau of Labor Statistics publishes the Non-Farm Payrolls report. Commonly called "the jobs report", Non-Farm Payrolls highlights employment changes across 10 private labor market sectors including insurance and finance. Wall Street watches Non-Farm Payrolls closely -- not just because jobs are linked to the future of the economy, but they're also linked to Federal Reserve policy.
Federal Home Loan Bank of Chicago Names Chicago Community Loan Fund (CCLF) Community First® Fund Partner; CCLF Receives $5 Million, 10-Year Loan
The Federal Home Loan Bank of Chicago (Bank) today announced that Chicago Community Loan Fund (CCLF), a certified community development financial institution (CDFI) located in Chicago, Illinois, has been named a partner of the Community First® Fund and is the recipient of a $5 million, 10-year loan. The Community First Fund is a $50 million revolving loan fund that provides direct support to CDFIs, community development loan funds, and state housing finance agencies serving Illinois and Wisconsin.
Applications for mortgages continue to bounce around
Up, down, up, down. The volatility in the mortgage application business continues. After rising last week, applications posted a decline, dipping 4.7% in the week ending June 26, according to the Mortgage Bankers Association's (MBA) Weekly Mortgage Applications Survey.
RoyOMartin's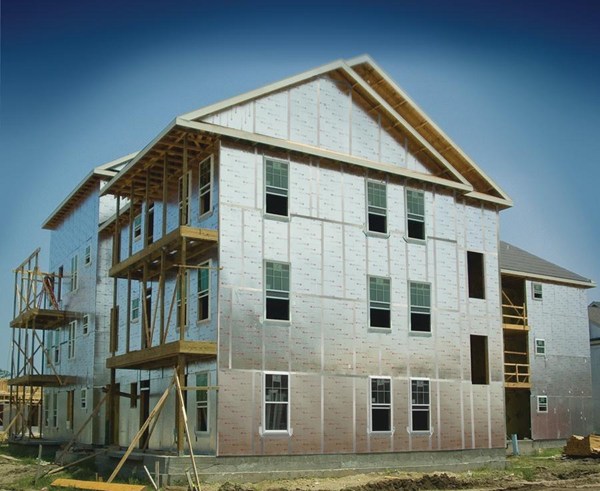 RoyOMartin's Eclipse Reflective Housewrap integrates the energy efficiency of a radiant barrier and the benefits associated with diffusing vapor and air in a single house wrap product. This eliminates the need for a separate house wrap. RoyOMartin is a high-performance structural wall sheathing, which controls vapor movement, while remaining breathable and blocks random air movements into building cavity. It is energy efficient, which lowers utility bills.
www.royomartin.com

Energy, water rebates available
The recent rise in water prices has Coastside households looking closely at their utility bills to find ways to save. Through the Bay Area Regional Energy Network and Bay Area Water Supply and Conservation Agency, Coastsiders can apply for rebates for energy efficiency upgrades and water conservation. Here's a rundown. The Energy Upgrade California Home Upgrade program offers single-family homeowners throughout the Coastside rebates for home improvements including air sealing, duct sealing, attic insulation, high-efficiency furnaces, cooling systems, and more.
Duke Energy offers energy-saving suggestions to avoid getting hot under the collar this summer

Hot weather can lead to higher energy bills as customers try and stay cool this summer. Duke Energy (NYSE: DUK) would like to offer some suggestions for managing these costs.To help customers prepare, Duke Energy offers assistance programs.
Bright ideas on lights
When I moved into my first house, the first thing I did was curse the light bulbs. Incandescents! The lot of them! All cranking out enough heat to turn the place into an Easy-Bake oven and wasting my money. So the second thing I did was rip them all out and replace them with compact fluorescents (CFLs) and LEDs. It cost a lot to do them all at once, but now I basically never have to change a bulb again for a decade or so.
LAND PLANNING/DEVELOPMENT
JMH JV Gets Green Light to Build in Brooklyn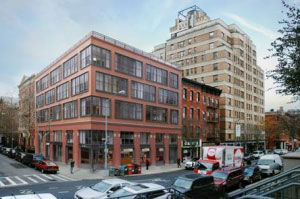 New York City's Landmark Preservation Commission can make or break a proposed project and fortunately for JMH Development and Madison Estates, the agency just gave the partners the thumbs-up for their plans at the former site of Brooklyn, N.Y.'s Brooklyn Heights Cinema. The property will soon become home to a five-story luxury condominium building.
Ryland Homes Atlanta Opens New Model Home in ManorView Community
Ryland Homes' Atlanta division is pleased to announce its fully decorated model home, Vanderbilt, is now open in the ManorView community located in the city of Milton. This quiet, gated neighborhood, in the prestigious City of Milton, offers Atlanta area homebuyers beautiful new homes with extraordinary details, incomparable energy efficiency with Ryland's HouseWorks® program.
Williams OKs low-income housing; Nonprofit plans to build 40 rental houses for farmworkers
Corporation for Better Housing, a Southern California nonprofit that has built more than 60 low-income apartment and housing projects in the state, has set its sights on Williams. The Williams City Council on Monday unanimously gave the green light for the developer to continue plans for a $16 million, 41-home community in the Valley Ranch Eastside Subdivision.
Banks to help with 3,700 affordable housing units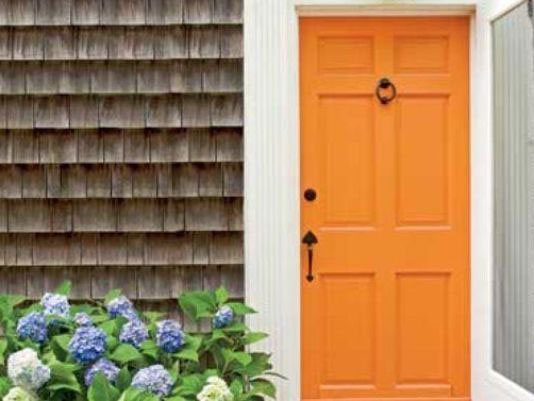 Attorney General Eric Schneiderman on Wednesday announced that Bank of America and Citi will finance the construction or rehabilitation of almost 3,780 affordable housing rental units in New York. About 2,200 of the units will be in New York City, but there will be some in Westchester County and the Rochester area.
Mission Affordable Housing Gets Boost
In the wake of the failed effort to impose a moratorium on market-rate housing in the Mission District, along with well-publicized worries about faltering affordability and cultural shifts in the neighborhood, the city has placed on the November 2015 ballot an Affordable Housing Bond question, which would pump millions into affordable housing in the Mission. Lee praised the proposed bond and thanked supervisors London Breed, Julie Christensen, Malia Cohen, Mark Farrell, Katy Tang, and Scott Wiener, who all championed it.
City studies senior housing market
The Southeast Missouri Regional Planning Commission is nearing the end of a six-month study on housing in the city, requested by officials as they work to understand the needs of current and future residents as they relate to the area's economic development and potential growth.
Bonita's iconic galleon to make way for senior housing facility
The last couple of years for one of Bonita Springs' iconic landmarks have been rough. First, the ship anchored at 24080 U.S. 41 could not find a new owner and then only months later vandals spray painted graffiti on the replica of a 16th century Spanish galleon.
MassHousing, Beacon To Develop Duxbury Senior Community
MassHousing has acquired $4.7 million in financing to help Beacon Communities LLC of Boston develop 94 new age-restricted, affordable apartments at Island Creek Village in Duxbury. Island Creek Village North will be built adjacent to the existing 58-unit Island Creek Village East and the 48-unit Island Creek Village West that were financed by MassHousing in 1982.