Enter to win $600 in PENINSULA PUBLISHING'S 2014 Building Products Brand Survey!
It takes less than five minutes to complete!
The Peninsula Publishing Annual Brand Survey highlights products that homebuilders, purchasing agents, architects, interior designers and residential contractors with a major buying preference most prefer! All completed surveys received by October 31, 2014 will be entered to win $600!
MARKET DATA:
U.S. Housing Starts Jump 15.7% In July
ECONOMY:
Second Quarter 2014 Economic Update
FINANCE:
U.S. Mortgage Origination Volumes Finally Grow In Q2
GREEN BUILDING:
Money-saving net-zero energy homes gain popularity
A Sustained Rebound Ahead For Homebuilders?
SeekingAlpha.com

Washington, D.C. – Recently released housing market data have shown some meaningful improvements, with both the new- and existing-home markets gaining strength simultaneously.
U.S. Housing Starts Jump 15.7% In July
Forbes.com

Washington, D.C.-- In a sign that builders are feeling more confident in the housing market, groundbreakings on new homes rose 15.7% in July over the prior month.
Futures File: Lumber markets rise with improved housing data
Star Tribune 

Washington, D.C. --A slew of shockingly good housing data shook U.S. markets this week, especially lumber.
Housing Starts Rebound in U.S. as Inflation Eases: Economy
Bloomberg.com

Washington, D.C. -- Home construction rebounded in July and the cost of living rose at a slower pace, showing a strengthening U.S. economy has yet to generate a sustained pickup in inflation.
U.S. housing, jobs data bolster economic outlook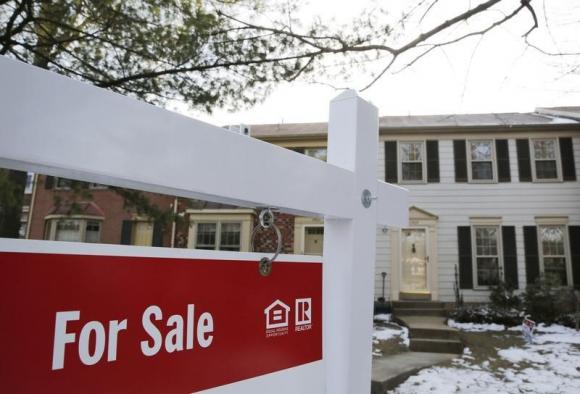 Reuters.com

U.S. home resales rose to a 10-month high in July and the number of Americans filing new claims for unemployment benefits fell last week, signaling strength in the economy early in the third quarter.
Second Quarter 2014 Economic Update
Bdmag.com

Thousand Oaks, CA-- Unemployment dropped even as the labor market remained subdued.
Washington County economy growing, little by little
HeraldMailMedia.com

Washington DC-- When Jim Reed talks about the economy, he's mostly thinking of the weather and how it will affect farm customers at his Antietam Tractor sales business near Hagerstown.
U.S. Mortgage Origination Volumes Finally Grow In Q2
Forbes.com

Washington, D.C. – The slowdown in the mortgage industry across the country over recent years is no secret, with some of the country's biggest banks reporting a sizable decline in top-line figures since late 2012 owing to lower mortgage revenues.
LAND PLANNING/DEVELOPMENT
Darling Homes Unveils New Luxury Home Neighborhood in Avalon at Riverstone
PRweb.com

Sugarland, TX — Darling Homes is unveiling its newest neighborhood in Avalon at Riverstone with a VIP price release event in September.
Ground Broke on Park Central Housing Development
NevadaBusiness.com

Las Vegas, NV – Demand for land in Nevada has resembled a rollercoaster pattern this decade.
Cities Where Housing Is Most Affordable
24Wallst.com

Washington DC-- Among the top 100 U.S. cities based on population, the share of income needed to afford a median home based on the typical price in that market was 15.3% last quarter.
The Woodlands' homesite donations key to GHBA fundraiser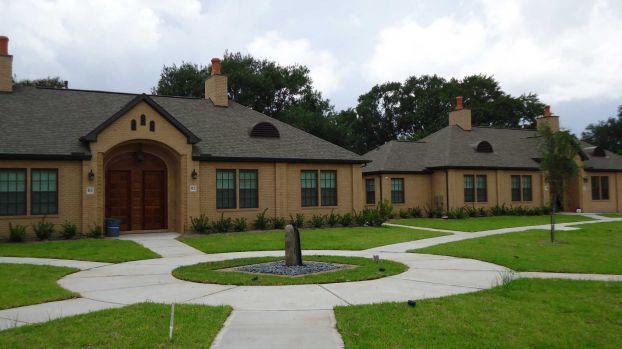 Chron.com

Houston, TX –The Greater Houston Builders Association and The Woodlands Development Co. have been longtime partners when it comes to supporting charitable organizations.
US organisations to collaborate on green building standard
ChemicalWatch.com

Washington, D.C. – The American Chemistry Council (ACC) and US Green Building Council (USGBC) are putting together their expertise to "ensure the use of sustainable and environmentally protective products" in the USGBC's Leadership in Energy and Environmental Design (Leed) green building programme.
The Bright Future of Zero Net Energy Homes
Greenhomebuildermag.com

Orange County, CA-- A growing number of homes are meeting the zero net energy standards, raising confidence that a ZNE goal is realistic given current building technologies.
Money-saving net-zero energy homes gain popularity
TimesUnion.com

Washington DC – It may be every homeowner's new American dream: no utility bill. Or better yet, getting a check from the utility.
How Senior Living is Using The Cloud to Improve Care, Security
SeniorHousingNews.com

The emerging use of Wi-Fi and Electronic Health Records (EHRs) in senior living communities has long been discussed by industry experts as key to serving today and tomorrow's residents.
Jim Chapman Communities Providing for our 50 plus residents
Jimchapmancommunities.com

Oakdale, MN – Offering single story homes in gated communities with 5 superb Atlanta area locations. Designed for today's active adults 55+ with outstanding amenities.
Falsken
Known mainly for their Heater Treater line of scale prevention products for tankless water heaters. Falsken Water Systems, Inc. is celebrating their 30th year of providing residential and commercial clients with reliable quality solutions for all of their water treatment needs. Keeping abreast of the latest trends and technology in the water treatment industry, Falsken is always available as a resource to provide honest information regarding the correct water treatment for a specific application.
www.FWSWater.com