The ABC Green Home 2.0 project currently under construction by Habitat For Humanity and developed by Green Home Builder Magazine, is seeking volunteers for our build in Walnut, California. The KTGY designed ZNE project will become home to a combat disabled U.S. Veteran family. The home is designed to showcase best practices in high performance American home design and construction, it will be on display to the public and the trades before becoming a very special family home. All of the building materials have been donated by the magazines advertisers, our generous Product Partners. The architecture, MEP Engineering, civil and soils engineering, landscape and interior design has been provided by our hard working volunteer Design Team Partners.
New credit scores could bolster housing market
The National Association of Realtors says that the adoption of new credit-scoring models could improve the ability of borrowers who lost their homes during the foreclosure crisis to buy again.
Buyers Returning to Housing Market Ready, Willing, and Able?
There are 9.3 million former homeowners who were displaced by foreclosures, short sales, and deeds in lieu of foreclosure between 2006 and 2014.  Do they constitute a potential market that could drive demand for new and existing homes over the next decade?  
'Substantial' growth last month in Wisconsin's housing market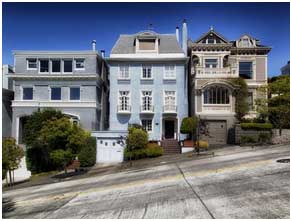 MADISON, WI (WTAQ) Wisconsin Realtors said the state's housing market grew "substantially" last month. The Realtors Association said Monday that its members sold 16 percent more existing houses in March than in the same month the year before. Just over 5,400 houses were purchased, up from almost 4,700 at the same time in 2014.
Single-Family Rental Market Sizzles in the South
Its not yet summer, but housing markets like Dallas and San Antonio are already getting too hot for investors who buy single-family homes as rental properties.
Salt Lake City's Housing Market Among the Best in the Nation
Here's another sign that Utah's economy is roaring. Salt Lake City's housing market is tapped as one of the ten "fastest moving" in the country.
METROINTELLIGENCE ECONOMIC UPDATE
By Patrick S. Duffy
Leading Economic Index rose 0.2 percent in March, but rate of growth slowing
The Conference Board Leading Economic Index® (LEI) for the U.S. increased 0.2 percent in March to 121.4. Although the leading economic index still points to a moderate expansion in economic activity, its slowing growth rate over recent months suggests weaker growth may be ahead.
CPI rose 0.2 percent in March but down 0.1 percent over previous 12 months
The Consumer Price Index for All Urban Consumers (CPI-U) increased 0.2 percent in March on a seasonally adjusted basis, the U.S. Bureau of Labor Statistics reported today. Over the last 12 months, the all items index declined 0.1 percent before seasonal adjustment.
Consumer sentiment rises more than expected in April
The University of Michigan's preliminary April reading on the overall index on consumer sentiment came in at 95.9, up from the final March read of 93.0. Analysts were looking for a reading of 94.0.

The MetroIntelligence Economic Update
is provided to BuilderBytes by
MetroIntelligence Real Estate & Economic Advisors
.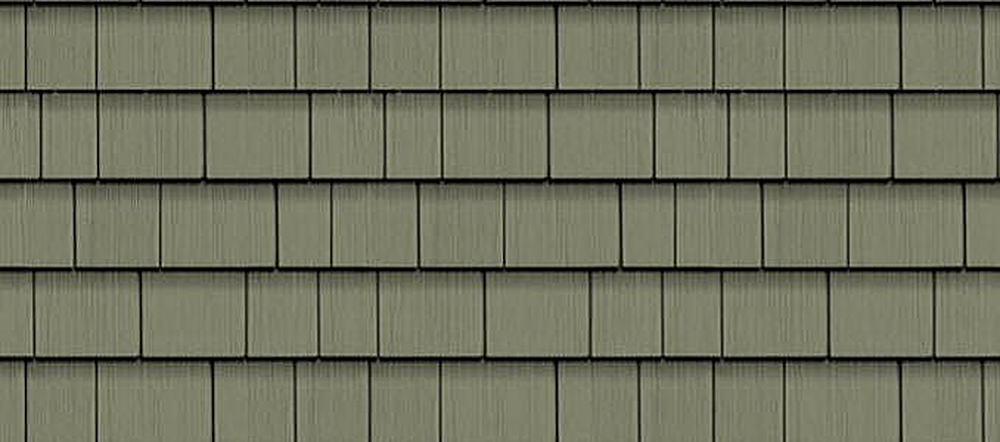 CEDAR IMPRESSIONS
CEDAR IMPRESSIONS Classically styled homes carry with them an air of distinction, and a stately bearing, no matter what their size or location. Cedar Impressions Triple 5" Straight Edge Perfection Shingles enhance the look with the elegant, yet subtle appearance of finely crafted cedar shingles.
www.certainteed.com
Fannie Mae economist: Economic momentum will boost housing markets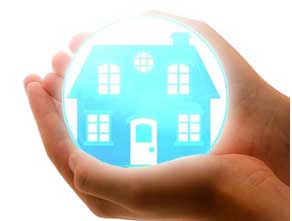 Economic activity was suppressed in the first quarter due largely to the West Coast port disruptions and difficult weather patterns across the Northeast, but the economy is expected to gain momentum throughout the spring and reach previously anticipated levels by year-end, according to Fannie Mae's Economic & Strategic Research Group.
Millions Of 'Boomerang Buyers' Could Reshape Housing Market
The first wave of millions of homeowners who lost their home to foreclosure may soon be on the market to get back into buying real estate.
Five reasons why the economy will bounce back in the second quarter
The US economy is set for a rebound in the second quarter. First quarter economic data have been missing estimates more than they've been beating, but in a note Friday, Goldman's Jan Hatzius wrote that the economy looks set for a rebound in the second quarter.
Download The Green Home Builder 2015 Sourcebook
GreenHomeBuilder 2015 Sourcebook
Green Home Builder magazine's Annual Sourcebook is now available online: Featuring 10 BIG builders, 500 active American home builders, the Editors Choice Green Products and thousands of manufacturers and service providers, each supporting green home building.
http://www.greenhomebuildermag.com
How to Trade Six Homebuilders as Housing Market Remains Subdued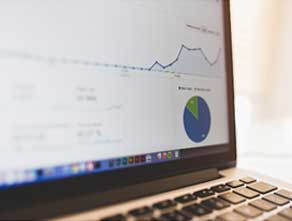 NEW YORK (TheStreet) Investors who are interested in stocks of homebuilders and who may be trying to make sense of tepid housing-market numbers can use the guidelines below for suggestions on how to trade the shares of six prominent homebuilders.

How green is your city?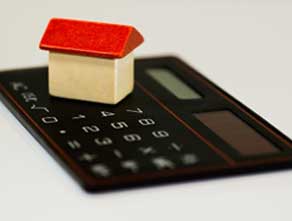 You recycle. Maybe you carpool or take mass transit to work. Perhaps you even have solar panels on your roof. But what about everyone else in your city? How does your community stack up against the rest of the country?
LAND PLANNING/DEVELOPMENT
Portland's building boom leads development bureau to request 33 new jobs
Elshad Hajiyev looked out the office window in downtown Portland to the sight of massive construction cranes last week and smiled. It makes us happy," Hajiyev, Portland's Bureau of Development Services finance manager said Friday. "Because there are so many of them right now."
The M on Madison developer is planning another affordable housing complex downtown
City officials last week got their first look at plans for an affordable housing complex proposed for the west side of downtown and it will be similar to another successful housing project nearby.
City Invests $6.4 Mil for Rundown Properties in Fordham
Mayor Bill de Blasios latest effort to maintain affordable housing in the Bronx under his citywide Housing New York Plan includes a 30-year affordable rent agreement for four Bronx buildings.
FHLBank Pittsburghs 2015 Affordable Housing Program funding round opens June 8
Harrisburg, PA April 20, 2015 (RealEstateRama)  FHLBank Pittsburghs Affordable Housing Program provides grants for the acquisition, construction or rehabilitation of single- or multi-family housing for individuals at or below 80 percent of area median income.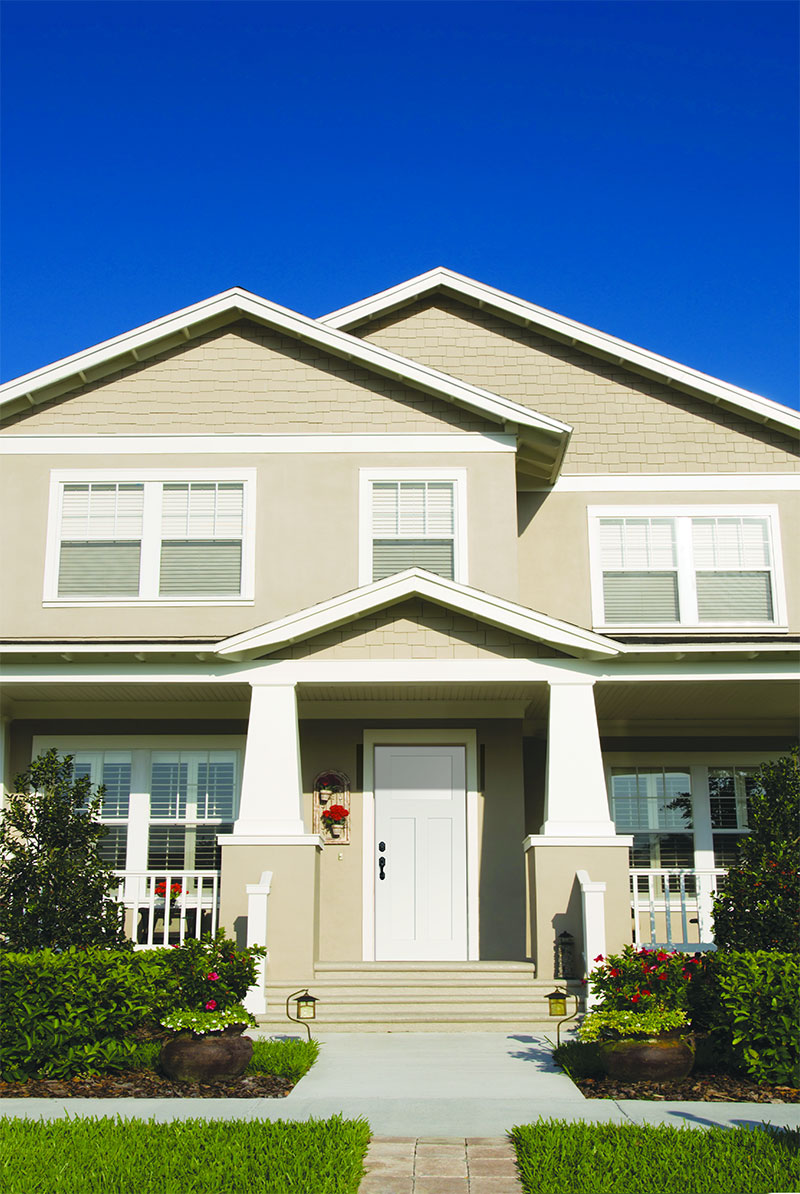 Plastpro
DRS3F -3 Panel Shaker-style Craftsman - With an emphasis on clean lines and simplicity of form, Plastpros new Shaker-style 3 Panel Smooth Craftsman door is ideal for both interior and exterior use. This refreshing take on timeless classic features; true shaker panels, fiberglass reinforced skin, full-length composite stiles and composite top & bottom rails that prevent water infiltration on all six sides of the door. The full length LVL lock block allows a wide range of door locks and hardware to be installed.
www.plastproinc.com
New 158-unit retirement community proposed in Grove City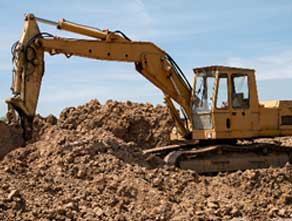 A Michigan developer is at least doubling its Ohio presence with retirement communities planned for Grove City and outside Dayton.
Senior Living Community undergoes $3.4 million expansion
Amber Ridge Assisted Living Community, located at 900 43rd Avenue, is currently undergoing a $3.4 million expansion project that will add 16 residential living units and a number of new, exciting amenities to the senior living community in Moline, Illinois.