MARKET DATA:
GBP/USD – Limited Movement as US Housing Data Shines
ECONOMY:
The Economic and Housing Recovery Continues
FINANCE:
U.S. Regulators Approve Eased Mortgage Lending Rules
GREEN BUILDING:
GreenCE Launches Free LEED Exam Prep Course



Kohler Touchless
The San Souci one-piece toilet offers a sleek, contemporary design combined with KOHLER touchless flush. Just hold your hand over the tank sensor to activate the flush. No handle to touch means fewer germs to pick up or leave behind. This toilet features innovative AquaPiston technology, a patented flush engine that delivers a fast, powerful, and virtually plug-free flush.
http://www.us.kohler.com/us/Touchless-Toilets/content/TouchlessToilets.htm
U.S. existing home sales at one-year high, prices up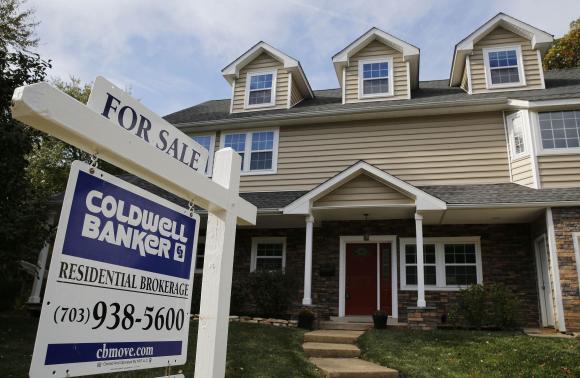 Reuters.com
Washington DC-- U.S. home resales raced to a one-year high in September, the latest indication the housing market recovery is gradually getting back on track.
U.S. jobs market holds firm; factory activity slows a bit
Reuters.com
Washington DC-- New claims for U.S. unemployment benefits held below 300,000 for a sixth straight week last week, suggesting the labor market was shrugging off jitters over a slowing global economy.  
Stock Market Today: Stocks Rally on Housing Data as Volatility Tumbles
TheStreet.com
New York-- U.S. stocks surged on stronger-than-expected housing activity and a moderating of volatility after sharp moves in bond, commodity and currency markets roiled equities in the first two weeks of the month.  
GBP/USD – Limited Movement as US Housing Data Shines
MarketPulse.com
New York-- The pound is showing little movement on Tuesday, as GBP/USD trades in the mid-1.61 range. On the release front, UK Public Sector deficit increased in September. In the US, Existing Home Sales came in at 5.17M.
Sterling Baths and Showers



Sterling Baths and Showers
Sterling brings the innovation of solid Vikrell material to its bathtub shower enclosures. Offering high durability, attractive appearance, and easy cleaning, Vikrell is a material ideally suited for the rigors of bathroom life. Bath and kitchen products made of solid Vikrell install in minutes, wipe clean with ease and stand up to daily life. And they do it with fresh style that fits your life.
www.sterlingplumbing.com
METROINTELLIGENCE ECONOMIC UPDATE
By Patrick S. Duffy
August FHFA House Price Index up 4.8 percent over previous 12 months
U.S. house prices rose in August, up 0.5 percent from the previous month. From August 2013 to August 2014, house prices were up 4.8 percent.  The U.S. index is 5.8 percent below its April 2007 peak.
Leading Economic Index rose 0.8 percent in September after no change in August
The Conference Board Leading Economic Index (LEI) for the U.S. increased 0.8 percent in September to 104.4. The outlook for improving employment and further income growth are expected to support the moderate expansion in the U.S economy for the remainder of the year.
Initial unemployment claims rise 17,000 in latest report but 4-week average still lowest since May 2000
In the week ending October 18, initial claims were 283,000, an increase of 17,000 from the previous week's revised level. The 4-week moving average was 281,000, a decrease of 3,000 from the previous week's revised average. This is the lowest level for this average since May 6, 2000 when it was 279,250. 

The MetroIntelligence Economic Update
is provided to BuilderBytes by
MetroIntelligence Real Estate & Economic Advisors
.



Schlage
The Camelot Keypad Deadbolt by Schlage provides the convenience of keyless access; customizable to fit your security needs. Ideal for front doors, side & back doors, garage entry doors, it easily replaces most existing deadbolts with a screwdriver in about 30 minutes.
www.schlage.com
The Economic and Housing Recovery Continues
BDmag.com
Newport Beach, CA-- The Bureau of Economic Analysis (BEA) reported that economic activity expanded in the second quarter with real GDP growth at an annual pace of 4.2 percent.  
Gauge of US economy posts solid 0.8 percent gain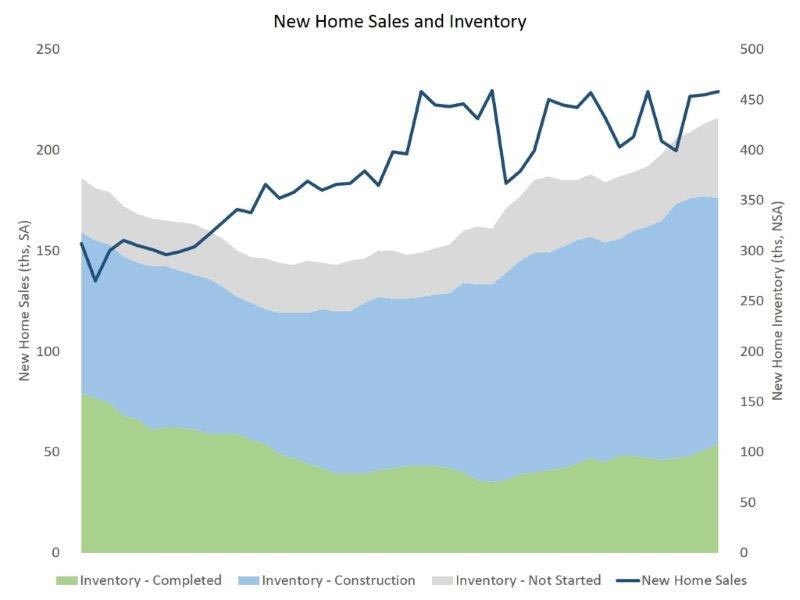 SeattlePI.com
Washington, DC-- A gauge designed to predict the economy's future health posted a solid increase in September after no gain in the previous month.
U.S. Regulators Approve Eased Mortgage Lending Rules
NYTimes.com
Washington DC-- Soon after the housing bust, federal regulators working on repairing the mortgage market thought it was sound policy to have borrowers make sizable down payments on their new homes.  
Big news about housing could indicate a strengthening U.S. economy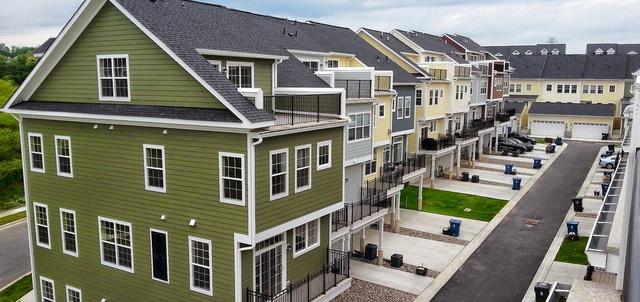 ConstructionDive.com
Gilbert, AZ—A trifecta of good economic news last week could be a sign the U.S. might elude the slowdown that is making its way across the globe.

Honeywell And The U.S. Green Building Council Collaborate To Advance Building Sustainability
Marketwatch.com
Washington DC-- Honeywell And The U.S. Green Building Council Collaborate To Advance Building Sustainability
888 San Mateo Receives LEED Platinum Certification from the US Green Building Council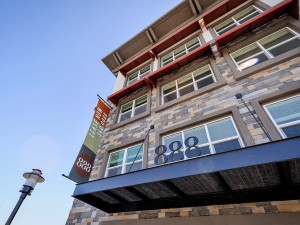 cpexecutive.com
San Mateo County-- A residential community in San Mateo was recently awarded LEED Platinum certification by the United States Green Building Council. 
GreenCE Launches Free LEED Exam Prep Course
PRnewswire.com
Ridgefield, WA-- GreenCE, Inc. has launched the industry's first free LEED Exam Prep program to educate design professionals about green building principles and the LEED rating systems.
Delivering What the Baby Boomer Wants
GreenHomeBuildermag.com
Newport Beach, CA-- The ABC Green Home 3.0 has found a home in Fullerton, California and will deliver will deliver exactly what a baby boomer or wounded warrior is looking for.
LAND PLANNING/DEVELOPMENT
Darling Homes Announces the Start of Pre-Sales for its New Grapevine Community, Glade Hill
PRweb.com
Dallas, TX -- Darling Homes has announced the start of pre-sales for its latest Dallas community, Glade Hill in Grapevine, where the company is debuting a new series of floor plans to homebuyers.
Longview's comprehensive plan includes revised future land use map
News-Journal.com
Colorado Springs, CO-- The addition of two new restaurants during the past months on Loop 281 came about, in part, when the previously residential only Sky Way Acres neighborhood was included years ago into the city's future land use map as a sweet spot for medium-intensity business.
Southold Town to preserve additional farmland, residential space
TheSuffolkTimes.com
Washington, DC-- The Southold Town Board voted unanimously to move forward with preserving two parcels as open space, one of which is being donated to the town for conservation.
Jonathan Rose Cos., TIAA-CREF Launch New Affordable Housing Preservation Fund
CPexecutive.com
Washington DC-- TIAA-CREF and Jonathan Rose Cos. have unveiled the Rose Affordable Housing Preservation Fund L.L.C.—a $51.6 million fund seeded by the two organizations that will help with the acquisition and improvement of affordable and mixed-use housing in strategic major metros in the United States.
The District is right to celebrate its efforts on affordable housing
WashingtonPost.com
Queens, NY-- Despite our team answering every one of Jonetta Rose Barras's questions for her Oct. 16 column, "Big talk on housing, questionable actions," she misrepresented the basics of affordable housing construction, government housing policy and project finance. She began by trying to compare two incomparable numbers.  
HomeAid Houston observes World Homeless Day
Chron.com
Houston, TX-- Millions of people around the world marked. HomeAid Houston, a 501(c)3 charity sponsored by the Greater Houston Builders Association, was working World Homeless Day - as the organization does every day - to provide hope and homes to Houston's homeless community.
Avanti Senior Living Developing $15M Assisted Living Community in Flower Mound, Texas
Multihousingnews.com
Flower Mound, TX-- Avanti Senior Living will build Avanti at Flower Mound, a $15 million assisted living and memory care community in Flower Mound, Texas, commencing building in January with an expected occupancy of early spring 2016.  
Brickell Avenue senior living tower sold to nonprofit
Bizjournals.com
Brickell, FL-- Sunrise-based nonprofit Elderly Housing Developing & Operations Corp. acquired a senior living tower on Miami's Brickell Avenue, keeping the property out of the hands of developers.
ESFH SERIES
The Air King ESFH Series exhaust fans with light feature an integrated humidistat that senses the humidity level of the room and turns the almost silent operating fan on until the humidity level is below the preset percentage.
www.airkinglimited.com