Fed says economy improving; September rate hike in view
The U.S. economy and job market continue to strengthen, the Federal Reserve said on Wednesday, leaving the door open for a possible interest rate hike when central bank policymakers next meet in September. Following their latest two-day policy meeting, Fed officials said they felt the economy had overcome a first-quarter slowdown and was "expanding moderately" despite a downturn in the energy sector and headwinds from overseas.
Peninsula Publishing 2015 Annual Brand Survey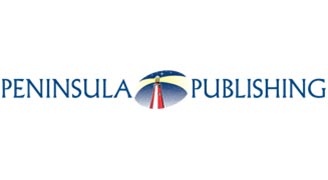 The Peninsula Publishing Annual Brand Survey highlights products that homebuilders, purchasing agents, architects, interior designers and residential contractors with a major buying preference most prefer! All completed surveys received by October 31, 2015 will be entered to win a $500 Wine Country Holiday Gift Basket!
http://penpubinc.com/survey.php
Monte Vista Fills Niche for Reno Market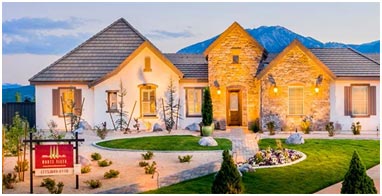 Located in Reno, Nev., the panoramic views of Mt. Rose bordered to the east by White's Creek Natural Preserve serve as a sublime backdrop for the Monte Vista community by builder Tim Lewis Communities and partner Silver Crest Homes. For nearly 30 years, Tim Lewis Communities has been building five-star quality homes in the Sacramento, Reno, and Bay area.
Is the Housing Market on the Rise?
Something that's keeping construction workers very busy.Tore Bredvick said, "Keeping up with work is not even possible. because you lose houses more than you gain. Just because there are so many houses to build in this town." A big issue for homeowners is the FEMA flood plan change.
METROINTELLIGENCE ECONOMIC UPDATE
By Patrick S. Duffy
Pending home sales fell 1.8 percent in June but still up 8.2 percent year-over-year
The Pending Home Sales Index fell 1.8 percent to 110.3 in June but is still 8.2 percent above June 2014 . Despite last month's decline, the index is the third highest reading of 2015 and has now increased year-over-year for ten consecutive months.
Case-Shiller Indices up 4.7 to 4.9 percent year-over-year in May but down 0.2 percent from April
The 10- City Composite gained 4.7% year-over-year, while the 20-City Composite gained 4.9% year-over-year. After seasonal adjustment, the National index was unchanged; the 10-City and 20-City Composites were both down 0.2% month-over-month.
Consumer confidence dips in July but still at levels associated with expanding economy
Consumer confidence declined sharply in July, following a gain in June as their short-term expectations deteriorated this month. Overall, the Index remains at levels associated with an expanding economy and a relatively confident consumer.

The MetroIntelligence Economic Update
is provided to BuilderBytes by
MetroIntelligence Real Estate & Economic Advisors
.
More millennials living at home, and you can't blame the economy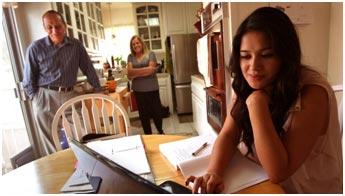 The economy might be recovering, but millennials are still largely living with their parents, one survey says. According to the report released Wednesday by the Pew Research Center, the nation's 18- to 34-year-old population is less likely to be living independently of their families and establishing their own households than they were during the recession.
Sector's jobs growth outstrips housing mining
Of the more than 200,000 jobs created in Australia in the past 12 months, close to 100,000 of them have been in healthcare and professional and scientific industries.The next best performer has been tourism-related businesses, such as accommodation, recreation, and transport.
US economy, job market growing: Fed
Following a two-day policy meeting, Fed officials said they felt the economy had overcome a first-quarter slowdown and was "expanding moderately" despite a downturn in the energy sector and headwinds from overseas. The central bank nodded in particular to "solid job gains" in recent months.
Download the Builder and Developer 2015 Sourcebook
Builder and Developer 2015 Sourcebook
Builder and Developer magazine's annual Sourcebook edition is now available online: Featuring 10 of the nation's top builders, 1,000 active American homebuilders, Editor's Choice of the best homebuilding products along with thousands of products and service providers in the homebuilding industry.
http://www.bdmag.com
Mortgage applications tick up slightly
Mortgage applications increased 0.8% from one week earlier, according to data from the Mortgage Bankers Association's Weekly Mortgage Applications Survey for the week ending July 24, 2015. The Market Composite Index, a measure of mortgage loan application volume, increased 0.8% on a seasonally adjusted basis from one week earlier.
Bank of America to Finance Major Public Housing Revamp
The city of San Francisco, the San Francisco Housing Authority and their developer partners have tapped Bank of America Merrill Lynch as lender and tax credit investor for a public housing project to repair and preserve 1,400 public housing units in the city.
Complying with OS HA's Recordkeeping Requirements
Every contractor and builder throughout the United States should be mindful of the fact that they are required to maintain certain records, logs, and reports pertaining to workrelated injury and illness. The Occupational Safety and Health Act requires all employers to immediately report any work-related fatality, in-patient hospitalization of one or more employees, loss of an eye, or amputation.
Ameristar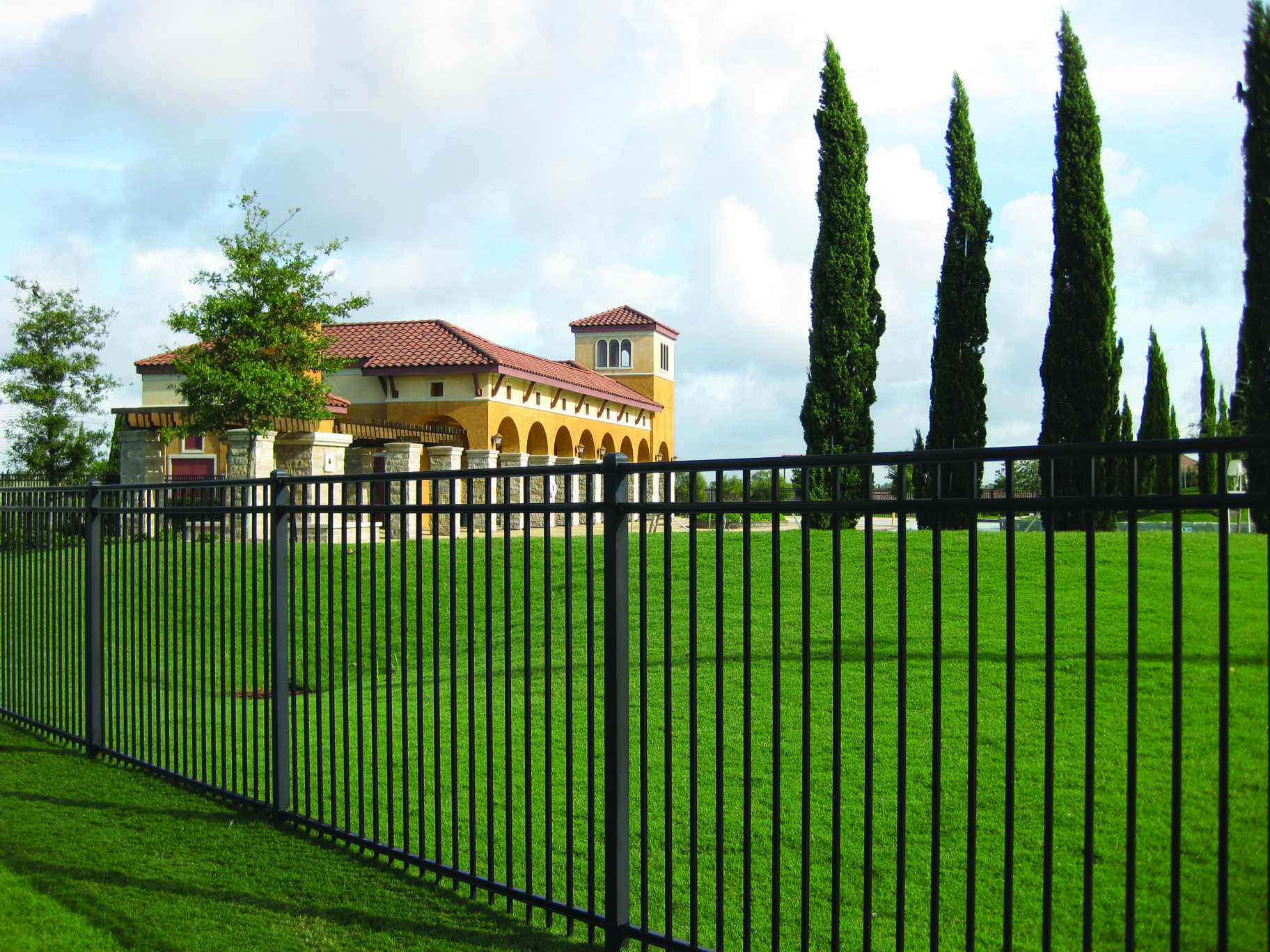 As the world's largest producer of ornamental fencing, Ameristar provides security, strength, aesthetics and no-maintenance. Our Montage® is a fully welded rakeable steel fence system with a lifetime warranty.
www.ameristarfence.com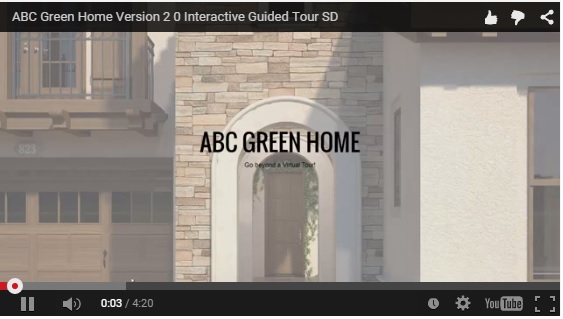 Watch the ABC Green Home 2.0 Come to Life
Construction of the ABC Green Home 2.0 in Walnut, CA began in January. This high performance home is built to some of the highest standards in the green building industry, and when finished, will be zero net energy. Developed by Peninsula Publishing, built by Habitat for Humanity and Southern California Edison, and sponsored by SoCal Gas, the above video is six months of construction reduced to two minutes.

Go Tech or They Won't Call it Home
I recently wrote about building the best team for integrating technology into your homes. But before you even get that far, there is an even more important question. Is incorporating technology in the homes you're building—or at least offering it—really necessary for you to remain competitive? And if so, how can you use it to maximize revenue?
$37 million project will improve energy efficiency in Birmingham public housing, create jobs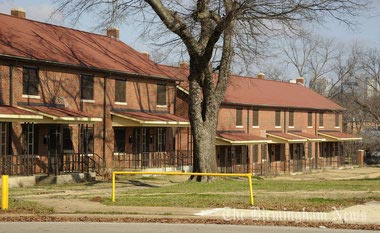 A $37 million project will enhance energy efficiency at all 14 of Birmingham's public housing developments, provide jobs for residents and save the Housing Authority millions each year. The Housing Authority of the Birmingham District recently launched the capital program to evaluate more than 4,600 units.
Burgeoning U.S. green building materials market on pace to reach $69B by 2019
More than 4.3 million Americans live or work in LEED-certified buildings, which are certified to be energy-efficient, sustainable and easy on the environment, according to market research firm BCC Research.
Lacantina Doors Named To List Of Fastest Growing Private Companies For Third Consecutive Year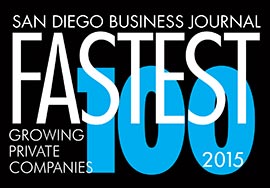 LaCantina Doors was selected to the annual list of San Diego's 100 Fastest Growing Private Companies in 2015 by the San Diego Business Journal. This is San Diego Business Journal's 12th year of producing this prestigious listing. President and Publisher Armon Mills states, "This year our proud tradition continues as we celebrate the 100 Fastest Growing Private Companies in San Diego."
www.lacantinadoors.com
LAND PLANNING/DEVELOPMENT
Tailor-Made Master Plans
New California housing opportunities for consumers continues to disappear while housing demand is rising. Building innovation alone cannot solve this crisis. The issue quite simply boils down to land scarcity in high demand markets.
SolTerra Doubles LEED Platinum-Designed Apartments
SolTerra is doubling the number of multifamily LEED Platinum-designed apartments in the US Pacific Northwest. The green building design and build company begins construction this week for its newest mixed use apartment building, Atlas, in the city of Newcastle, Washington.
Designing for Different Demographics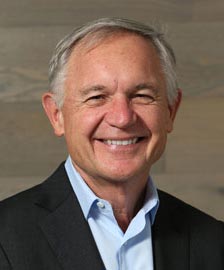 Irvine based architecture firm Robert Hidey Architects designs homes that cater to various generations, from mature to first time homebuyers. Since 1990, they have established a knack for producing renowned custom and semi-custom homes.
HomeAid America Expands with New Chapters
It has been a busy start to the year at HomeAid! We kicked it off with a strong presence at the Builder Show in Las Vegas, which included another successful Meyers Research event benefiting HomeAid (the second Meyers event of the new year; the first one in Newport Beach was also a huge success!). During the Show, we also dedicated the first new shelter project of the revamped Southern Nevada chapter, built for Nevada Partnership for Homeless Youth (NPHY).
Lancaster County will spend $9M to fix up affordable housing units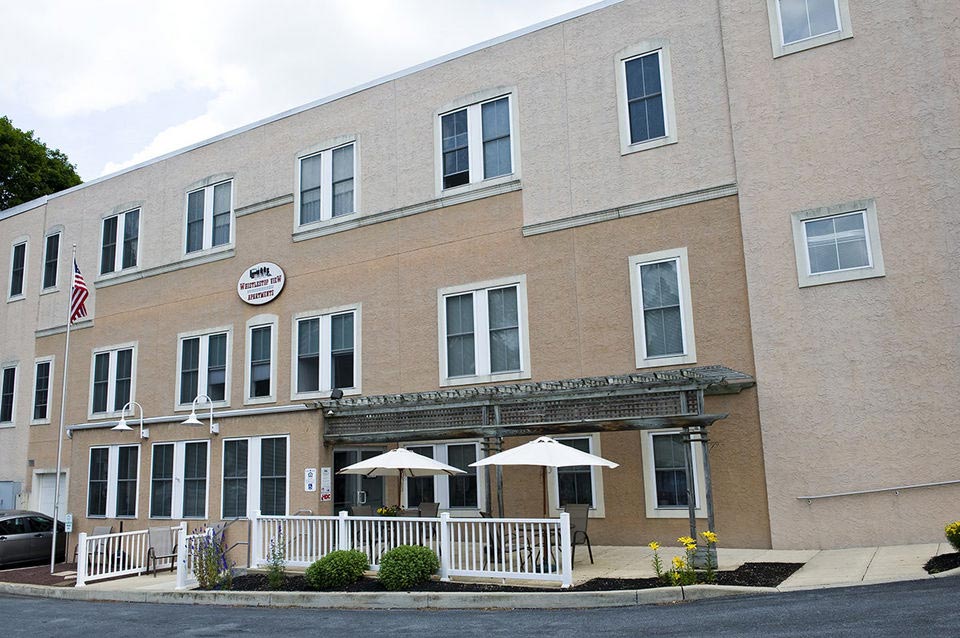 More than 100 affordable housing units will be renovated after the Lancaster County Board of Commissioners approved a $9.2 million bond deal that would go toward renovating the properties. The renovations cover 137 units in four low-income residential housing projects in Lancaster and Chester counties.
New affordable housing coming to Greensboro
The parking lot is covered in gravel and there's still several weeks of work to do. But Hope Court is getting lots of interest. "We already have 60 households that have expressed interest," said Affordable Housing Management Executive Director David Levy. "We shouldn't have any problem filling it up."
GPI Millworks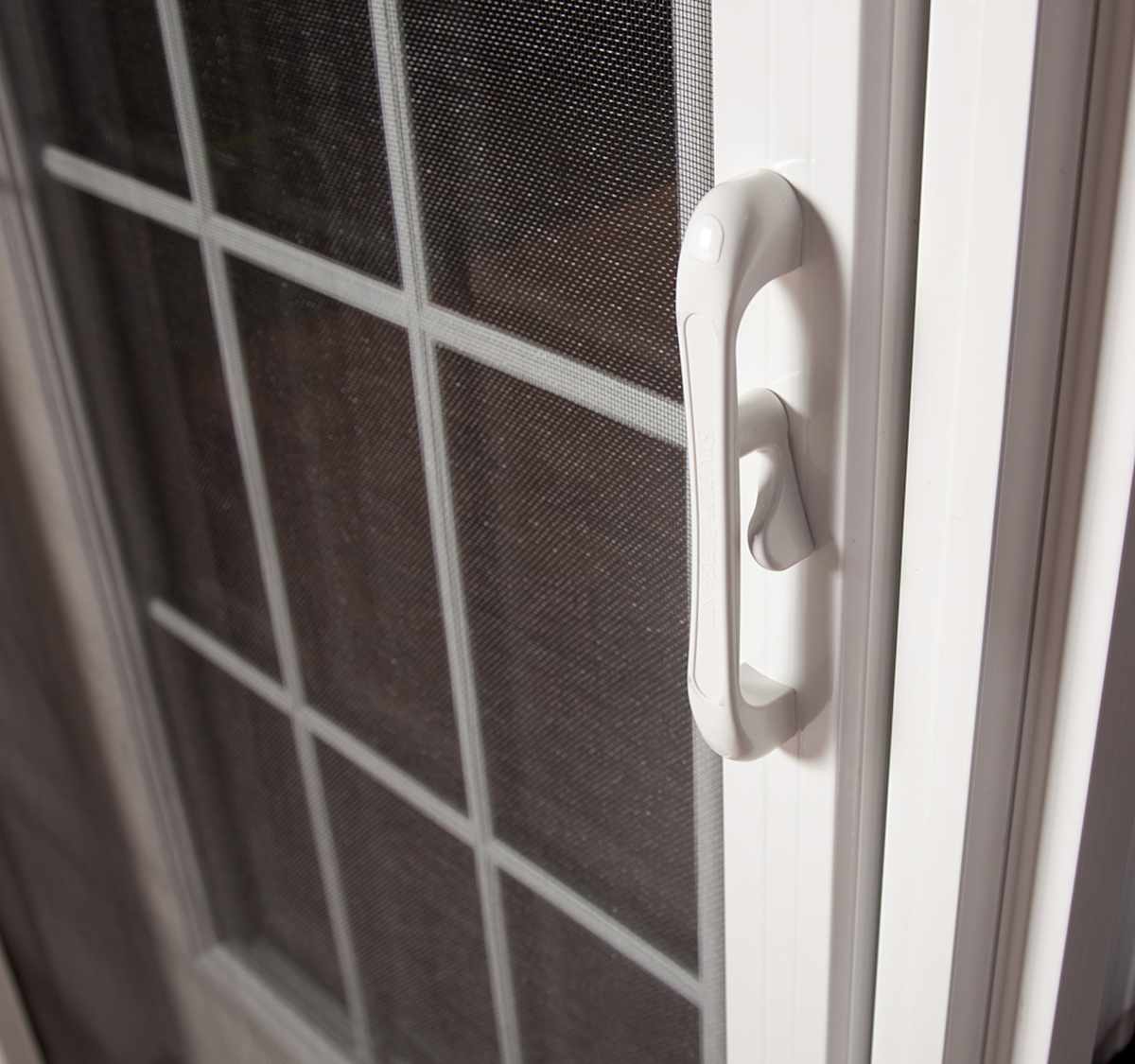 Simply Elegant by GPI Millworks is the best designed and user-friendly retractable screen available today. The product line has now been expanded to accommodate both in-swing and out-swing for single or double doors. When choosing a screen, decide on Simply Elegant!
gpimillworks.com
WF City Commission approves 30-unit senior housing complex
Construction of a 30-unit, two-story senior housing facility at 40th Avenue and Fourth Street East has been approved by the West Fargo City Commission. The project, proposed by South hill Group/Eid-Co, is geared for people 55 and older, said Larry Weil, city planner.
Oak Grove closes on 7 senior housing loans for $50.9M
Oak Grove Capital, a national lender, recently closed seven loans for senior housing across the U.S. totaling $50.9 million. The deals were closed between May 28 and June 30, and range from $3.9 million to $18.2 million each.
Senior-care facility to break ground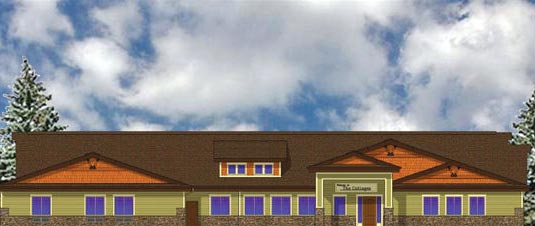 The Hailey Chamber of Commerce will conduct a ground-breaking ceremony for The Cottages assisted-living and memory care facility on Tuesday, Aug. 4, at noon on the corner of Roberta McKercher Boulevard and Main Street (state Highway 75).