Homebuilding Upturn Expected Heading into Spring
Homebuilders will be busy heading into the spring homebuying season, which according to Fitch Ratings, is traditionally more upbeat than the rest of the year. Fitch Ratings' latest edition of the 'Chalk Line' found that "steady order growth and strong backlogs" should support healthy financials for the U.S. homebuilding sector for the spring season.
Obama to Propose $11 Billion to Combat Family Homelessness
After making progress in reducing homelessness among veterans, the Obama administration is turning to the larger and more complicated challenge of homelessness among families with young children.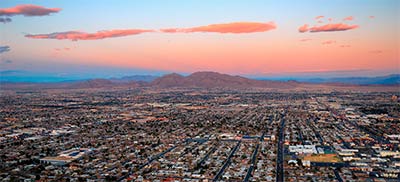 Las Vegas Begins 2016 with an Uptick in Home
According to the Greater Las Vegas Association of Realtors (GLVAR), the local Las Vegas housing market has began 2016 where it left off in 2015 - with gradually rising home prices and sales and fewer homeowners in distress.
St. Louis Housing Market Tightest in 6 Years
Thanks to a surge in sales and a big drop in new listings, the St. Louis housing market is the tightest its been in six years. Thats according to Coldwell Banker Gundaker president Jim Dohr. Dohr tells KMOX that closings were up 12 percent in January, compared to the same month a year ago, but listings were down 11 percent.
Preparing for 2016: Rising Rents Should Boost Demand for Entry-Level Homes
Although you might not hear it in presidential debates these days, the U.S. economy is set to be among the better global performers in 2016, and is one reason why the Federal Reserve Open Market Committee finally opted to start increasing its Federal Funds rate in December.
METROINTELLIGENCE ECONOMIC UPDATE
By Patrick S. Duffy
Job growth slowed in January but employment rate dipped under 5.0% for the first time since 2008
The pace of hiring in the U.S. tapered off in January to 151,000, but wages rose sharply and the unemployment rate dipped below 5% for the first time since 2008.
Labor productivity fell 3.0 percent during the fourth quarter of 2015, but rose 0.3 percent year-on-year
Labor productivity decreased at a 3.0-percent annual rate during the fourth quarter of 2015, as output increased 0.1 percent and hours worked increased 3.3 percent. From the fourth quarter of 2014 to the fourth quarter of 2015, productivity increased 0.3 percent.
Job cuts in January spiked to highest level since last summer
Heavy downsizing in the retail and energy sectors pushed monthly job cut announcements to their highest level since last summer, with US-based employers reported 75,114 planned job cuts to kick off 2016.
Initial unemployment claims rise 8,000 in latest report
In the week ending January 30, initial unemployment claims were 285,000, an increase of 8,000 from the previous week's revised level. The 4-week moving average was 284,750, an increase of 2,000 from the previous week.

The MetroIntelligence Economic Update
is provided to BuilderBytes by
MetroIntelligence Real Estate & Economic Advisors
.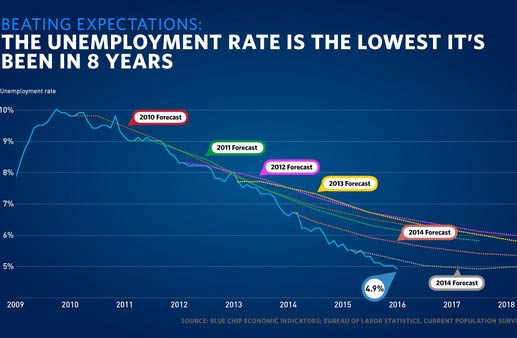 Unemployment drops, as does mortgage rates
Labor Secretary Thomas Perez announced this past Friday that unemployment numbers are below 5% for the first time in eight years. The 4.9% will never be enough for opponents of the Obama administration who have insinuated the calculations are somehow skewed to favor the president.
Labor Market Tightening As U.S. Economy Keeps Growing: Chief Economist Lynn Reaser
Harlan Levy: What are the implications of the jobs report for the U.S. economy? Lynn Reaser is chief economist of the Fermanian Business & Economics Institute in San Diego and past president of the National Association for Business Economics. Previously she was chief economist of Bank of America's Investment Strategies Group.
Non-Farm Payrolls provided much needed support to the US Dollar
The Non-Farm Payrolls report was the focus at the end of last week and investors were very keen on finding out how the domestic labor market was fairing in the US. We have warned our audience on the possibility that the numbers of jobs added in the US economy could surprise to the downside dragging the Dollar lower with it.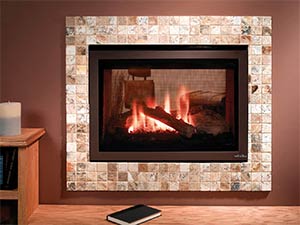 Heat-N-Glo
The IntelliFire Ignition System (IPI) is an advanced intermittent pilot ignition system. IPI constantly monitors ignition, ensures safe functioning, and conserves up to $10/month in energy costs.
www.heatnglo.com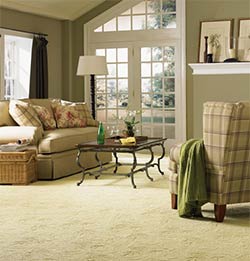 Mohawk
Mohawk has been an industry leader in actively seeking innovative ways to recycle, reduce, reuse and renew. Through GreenWorks, they continue to develop numerous energy-saving initiatives and eco-friendly flooring options.
www.mohawkflooring.com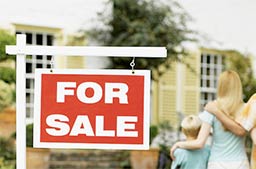 Average long-term US mortgage rate falls fifth straight week
Increased competition for the debt is forcing investors to accept smaller yields, resulting in lower mortgage rates. Experts claim financial market volatility has pushed rates down. According to the latest data released Thursday by Freddie Mac, the 30-year fixed rate average tumbled to 3.72 percent with an average 0.6 point, falling to its lowest level since April.
Home Mortgage Rates Falling
2016 is off to a roaring start for Houston real estate, and it's somewhat unexpected. Despite the Federal Reserve's recent hike in the short-term interest rate, as well as uncertainty over the economy due to the plunge in oil prices, local realtors are doing just fine.
Weekly Mortgage Market Index Jumps to 9-Month High
New mortgage activity leapt to the highest level in nine months as interest rates continued to improve. The impressive gain was fueled by a surge in refinance transactions, though jumbo activity also helped. At 161, the U.S. Mortgage Market Index from OpenClose and Mortgage Daily for the week ended Feb. 5 was higher than it's been during any week since it was 170 in the week ended April 24, 2015.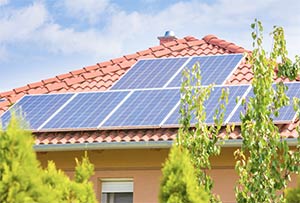 Appraisal Institute, RESNET partner to increase green home education
The Appraisal Institute, the nations largest professional association of real estate appraisers, and Residential Energy Services Network, also known as RESNET, announced the signing of a cooperation agreement to promote education, research and data standards surrounding energy efficient homes.
5 New Green Building Innovations for New Construction in 2016
The National Association of Homebuilders annual International Builders Show has become a platform for top and emerging brands to showcase the most innovative technologies in the industry today. Following the trend of sustainable building, which has almost become a new standard, green technologies were front and center at this years show.
An Eco-Friendly Urban Dwelling
Some may believe that building an energy-efficient home is a common practice these days. However, sustainable residential builder Dwell Development LLC has taken green building practices to the next level with Seattle, Wash.s first-ever Emerald Star certified home.
Production Builders Take Notice of Green Benefits
The housing market is beginning to realize the value of going green as energy and water conservation become main concerns throughout the nation. Green is no longer just a luxury custom home feature or upgrade—were seeing production builders beginning to provide green as the standard for both single family and multi-family homes.


Of iPhones, Poor Predictions, and High Anxiety
Some of the worst predictions emanate from those we assume should know better: By 2005 or so, it will become clear that the internets impact on the economy has been no greater than the fax machines, said Paul Krugman, noted economist in 1998.
B&D Interview Robert D. Dietz, Ph.d.
NAHBs economics group will continue to track the progress of the single-family construction market in 2016. Multifamily development has led the recovery for residential construction, and we expect single-family growth to grow in 2016 and to exceed that of multifamily.
2015s New Technologies Assisting Custom Homebuilders
Since the time man first lashed a stone to a stick and declared it a hammer, civilization has been eager to develop and implement new technologies in the effort to build and improve hearth and home. Today, the term technology is most often associated with electronics, but a more appropriate definition as it pertains to building could be: a practical application of innovation to the process of building homes and communities.
2015 Brings New Faces to the Roofing Industry
The U.S. roofing industry hasnt exactly been known as a technology leader after all, we still predominantly use asphalt shingles, tile and slate but were getting there. The following are three big change drivers that are likely to change the way we think about our industry.
LAND PLANNING/DEVELOPMENT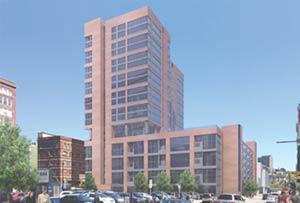 City panel OKs plan for 131 new Downtown apartments
The final approvals are coming soon to build 131 apartments in Downtown Cincinnati as part of a new parking garage and retail space project already underway.
New subdivisions planned on Tiger Bend and Pecan Meadow
Developers submitted separate applications on Thursday with the city-parish Planning Commission for three new subdivisions; one at Tiger Bend and Babin roads, another on Pecan Meadow Road and a third Goodwood Boulevard.
Infinity Home Collection Delivers an Elevated Living Experience
With a name that just barely captures the companys products, Infinity Home Collection is gaining national recognition for their Alto at Midtown community in Denver, Colo., being nominated for The Nationals 2016 for Best Architectural Design of a Single Family Detached Home Priced $500s to $750s.
Floor Plans at Hidden Canyon Designed for Enhanced California Living
Located in Irvine, Calif., surrounded by the idyllic hillsides of Laguna Coast Wilderness Park and only a 10 minute drive to historic Laguna Beach, Toll Brothers new development, Hidden Canyon, is setting the bar high for luxury home builders in Southern California.
Newland Communities Delivers Sustainability and Livable Communities
With more than four decades of experience, Newland Communities commitment to green and sustainable development has rightfully earned them the honors of representing Green Home Builder magazines Developer of the Year.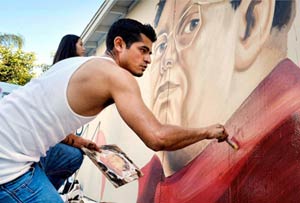 Phoenix-area council to consider affordable loft project for artists
A long-awaited plan to provide affordable living and working spaces for artists in downtown Mesa will be considered by the Mesa City Council on Monday, according to city documents. The council will decide whether to approve a development deal with the non-profit Artspace to build at least 48 affordable housing lofts on a vacant lot on South Hibert.
NYC's Controversial New Affordable Housing Proposals, Explained
Over the next two days, the City Council will debate two rezoning proposals introduced by the Mayor de Blasio's administration: Mandatory Inclusionary Housing (MIH) and Zoning for Quality and Affordability (ZQA).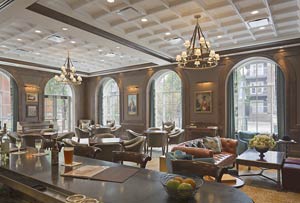 $35M senior-living community proposed in Ann Arbor near Briarwood Mall
More housing is being proposed in Ann Arbor, this time for senior citizens. A site plan has been submitted by Colorado-based Balfour Senior Living for an upscale independent and assisted living community for seniors.
Senior housing options growing in Montgomery County
The number of baby boomers reaching the age of 65 is growing rapidly. In fact, it is predicted the senior population growth will expand by 36 percent between 2010 and 2020. About 77 million people were born between 1946 and 1964 and enters the senior stage of life with $2.4 trillion in annual income.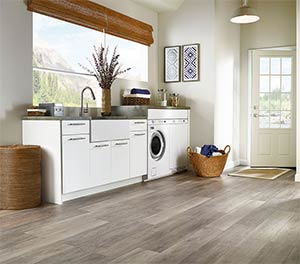 Armstrong
Armstrong Luxe Plank with FasTak Installation is backed with an innovative repositionable, pressure-sensitive adhesive; planks and tiles press into place. No glue, drying time, or special tools needed.
www.armstrong.com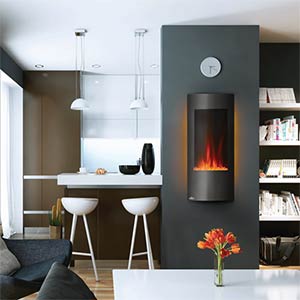 Napoleon Fireplaces
Napoleons new Azure Vertical electric fireplace is a stunning statement piece for any small or large area without the need for venting. Never sacrifice your personal style again by giving yourself ample choices! Customize your Azure Vertical electric fireplace by choosing from one of three color settings, for not only the CRYSTALINE ember bed but the back lit NIGHT LIGHT as well.
www.napoleonfireplaces.com