Market Data:
Single-family housing starts rise above 4 percent in December
Economy:
Existing US home sales at highest level since May 2010
Financing:
FHA announced ways to strengthen finances
Green Building:
Developer starts work to rehab 82 housing units
Senior Housing:
What will seniors do with their trillions in home equity?
Phoenix housing increases with foreign buyer's interest
Bloomberg

Real estate in Phoenix is about 20 percent more expensive with stiff competition these days. The Phoenix housing market, although down 55 percent from its peak values is beginning to recuperate as demand grows and inventory shrinks. For the twelfth consecutive month, sales increased in November on a year-over-year basis, and distressed real estate accounted for the smallest share of purchases since 2008, according to research firm DataQuick. "The laws of supply and demand are finally taking hold," said Jim Belfiore, president of Belfiore Real Estate Consulting, LLC, in Phoenix. "We've cleaned house. This market is poised to make a significant jump." Values are expected to increase about 9 percent this year in Phoenix, as homes in or near foreclosure are bought up.
METROINTELLIGENCE ECONOMIC UPDATE
By Patrick S. Duffy
Existing home sales in December show uptrend
Existing-home sales continued on an uptrend in December, rising for three consecutive months and remaining above a year ago, according to the Nat'l Association of Realtors. The latest monthly data shows total existing home sales rose 5.0 percent to a seasonally adjusted annual rate of 4.61 million in December from a downwardly revised 4.39 million in November, and are 3.6 percent higher than the 4.45 million-unit level in December 2010. The estimates are based on completed transactions from multiple listing services that include single-family homes, townhomes, condominiums and co-ops.  For all of 2011, existing-home sales rose 1.7 percent to 4.26 million from 4.19 million in 2010.

The MetroIntelligence Economic Update
is provided to BuilderBytes by
MetroIntelligence Real Estate & Economic Advisors
.
Single-family housing starts rise above 4 percent in December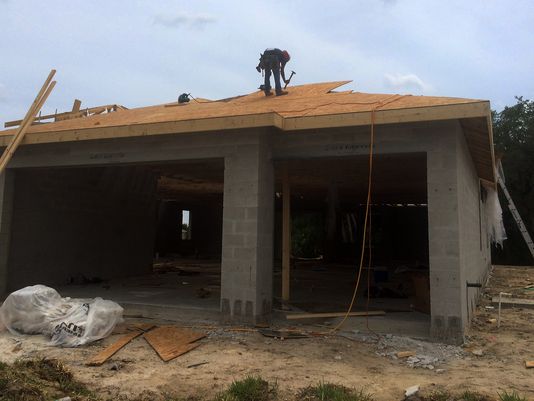 NAHB

Nationwide production of new single-family homes rose 4.4 percent to a seasonally adjusted annual rate of 470,000 units in December, according to newly released figures from the U.S. Commerce Department. This marked a third consecutive increase and the fastest pace of single-family housing starts since April of 2010. Meanwhile, the overall number of housing starts for the month declined 4.1 percent to a 657,000-unit rate due to a 20.4 percent dip on the more volatile multifamily side. "Today's report adds to the growing evidence that demand for new, single-family homes is finally starting to firm up in an increasing number of markets nationwide," said Bob Nielsen, chairman of the National Association of Home Builders (NAHB) and a home builder from Reno, Nev.
US home sales see 5 percent increase in December
Bloomberg

Sales of previously owned U.S. homes rose for a third month in December to the highest level since January 2011, a sign the housing market ended last year with momentum. Purchases increased 5 percent to a 4.61 million annual rate, the National Association of Realtors said. The pace was less than the 4.65 million median forecasts of economists surveyed by Bloomberg News. The gain helped push down the inventory of homes for sale last month to the lowest level since 2005. Purchases in 2011 climbed 1.7 percent from a year earlier as prices fell. Historically low mortgage rates and a pickup in employment may be giving Americans the confidence to purchase homes that have fallen in value.
Housing inventory ends 2011 down 22 percent
The Wall Street Journal

There were fewer homes listed for sale at the end of 2011 than in any of the previous four years, a positive sign for the housing sector. But appearances can be deceiving, and it remains to be seen whether the drop is the beginning of a real recovery or if inventory is being held down by sellers waiting for prices to pick up and banks moving slowly on foreclosures. The 1.89 million homes on the market at the end of December represented a 6 percent decline from November and a 22.3 percent decline from one year ago, according to data compiled by Realtor.com. Low inventories are an important ingredient for any housing recovery because prices could firm up in markets that have worked through their inventory.
Trump SoHo developers will auction hotel and condos
Bloomberg

The Sapir Organization, which developed the Manhattan's Trump Soho property with Bayrock Group LLC, has hired brokers Eastdil Secured, LLC, and Jones Lang LaSalle, Inc., to put the hotel and its unsold condominium units up for sale to hold an auction for the unspecified number of unsold condominium units and the hotel's common areas, said Alex Sapir, president of the Sapir Organization. Sales of these luxury units come as the city's supply of for-sale condos decreases. There were 3,382 units listed for sale in the fourth quarter, down 4.6 percent from 2010, according to Jonathan Miller, president of Miller Samuel, Inc. The 46-story Trump Soho offers condos for sale that may only be used by their owners for 120 days of a calendar year
Land donated for grandparent-housing plan
Arizona Daily Star

The Pima County Board of Supervisors has decided to donate two-thirds of an acre of land to an affordable housing project in South Tucson. The Primavera Foundation plans to build the Las Abuelitas Family Housing Project next to a county employment center. The affordable housing plan will include 16 rental units for low-income grandparents raising grandchildren and will also include a playground and garden. Although Primavera has lined up more than $1 million for the project, they still need to secure more funding and go through the city's rezoning process. The project is scheduled to open in about five years. Primavera currently operates eight other multifamily rental properties in South Tucson.
Affordable housing bill could cost county $60 million
The Washington Post

Montgomery County officials released a sobering analysis of a bill intended to spur affordable housing, stating that the county could lose $60 million in tax revenue in the short term, and developers would lose millions in the long run. The bill, introduced last month by council member Nancy Floreen would waive taxes that developers must pay if they build twice the amount of affordable housing required by law. According to county budget officials, the bill would cost the county as much as $60 million in transportation and school construction funding over the next few years, according to the officials. But that depends only on whether developers build the additional affordable housing. County officials seem skeptical that the incentive is enough.
Existing US home sales at highest level since May 2010
Bloomberg

Sales of previously owned U.S. homes probably rose in December to the highest level in more than a year, a sign the housing market ended 2011 with momentum, economists said. Purchases increased 5.2 percent last month to a 4.65 million annual rate, the most since May 2010, according to the survey. Historically low mortgage rates and a pickup in employment may be giving Americans the confidence to purchase homes that have fallen in value. At the same time, another wave of foreclosures may inhibit a faster recovery in real estate as more distressed properties are put on the market.
FHA announced ways to strengthen finances
HUD

Acting Federal Housing Administration (FHA) Commissioner Carol J. Galante announced the latest in a series of steps to protect and strengthen the FHA's Mutual Mortgage Insurance Fund, while enabling the agency to continue to fulfill its mission to provide access to homeownership for qualified borrowers. These new regulations strengthen the process by which FHA requires certain lenders to indemnify the U.S. Department of Housing and Urban Development (HUD) for insurance claims paid on mortgages that are found not to meet the agency's guidelines. In addition, the final rule requires all lenders with the authority to insure mortgages on HUD's behalf ("Lender Insurance" mortgagee) to meet stricter performance standards to gain and maintain their approval status.
Fannie fees fail to compensate low lending rates
Bloomberg

Ben S. Bernanke's achievement in pushing mortgage rates to record lows is helping Congress to fund the payroll tax cut extension by receiving money from Fannie Mae and Freddie Mac, while homebuyers benefit from the cheapest borrowing costs in history. The legislation mandated that Fannie Mae, Freddie Mac and the Federal Housing Administration charge more to guarantee home-loan debt, starting with an increase of 0.1 percentage point at Fannie Mae and Freddie Mac in April. It will force further increases of as much as 0.45 percentage point over the next two years at the two U.S.-supported companies, according to Nomura Securities.
Developer starts work to rehab 82 housing units
The Boston Globe

A Boston community development organization has begun work to rehabilitate 82 units of occupied, multi-family, affordable rental housing in Roxbury and Jamaica Plain. Urban Edge announced that construction started this month on the historic preservation and green renovation of the 82 of its "Limited Partnership Apartments" within 10 buildings at seven different sites across the two neighborhoods. "This project keeps our promise that all the housing developed and owned by Urban Edge will remain a growing asset to its residents, their neighborhoods and the city of Boston," Noah Maslan, Urban Edge's real estate director said. The news comes less than six months after the 38-year-old, Roxbury-based nonprofit completed the green rehabilitation of 103 other rental apartments in Jamaica Plain and Dorchester.
Committee would like to see a green Southborough
The MetroWest Daily News

The Green Technology and Recycling Committee will make a pitch to turn Southborough into a greener place. Chairman Carl Guyer said that the committee hopes residents will agree that becoming a Green Community would be a win-win for the town. The committee and several guests will speak to residents about the state's Green Communities Program, which makes grants for energy-saving projects available to towns that meet a number of environmental criteria. To become "green," towns must ease permitting restrictions on renewable/alternative energy projects, expedite the permitting process for such projects, develop a plan to decrease energy use by 20 percent in five years and buy only fuel-efficient vehicles. Towns must also set requirements to minimize life-cycle energy costs for new construction.
Pushing the Green Button to save
The New York Times

The White House hopes that someday soon everyone will be able to monitor and control their home energy usage, and lower their monthly utility bills, with a few swipes on a smartphone app. At least that's the vision of the Green Button initiative, a recent White House effort to bring together the nation's utilities, energy consumers and private industry to develop Internet and mobile phone-style technologies and business models aimed at reducing energy consumption. Apps like Tendril Energize work with Green Button data to allow homeowners to manage their energy usage remotely. Pacific Gas and Electric, San Diego Gas & Electric and Southern California Edison became the first in the nation to announce they now support Green Button. Together the utilities serve about 10 million households.
Triage for affordable green housing
Green Home Builder

Determining green building systems and materials in affordable housing often comes down to whether the units are for sale or for rent, and who will realize the short-term versus long-term benefits of those choices. Below is a discussion of various scenarios and possible options. If the owner of the development is a nonprofit corporation who will be owning the units in-perpetuity, then long-term savings are often more important than short-term savings. Sometimes, however, the funding sources are divided into development funds and maintenance funds and are not available for cross uses. This means that even if a choice for a long lasting material makes sense, if the funding source won't allow enough funds, that savings is lost. This silo approach on funding is very counterproductive.
Residential focus questioned as transit center plan airs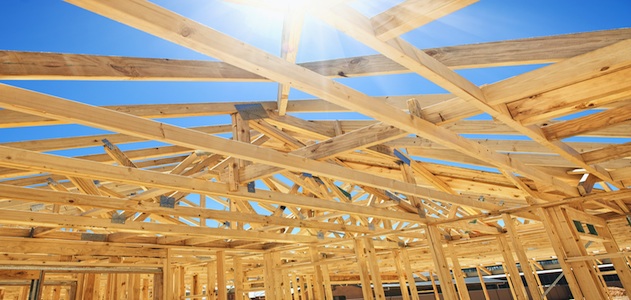 Record-Journal

Members of the Meriden Economic Development Corp., and the Greater Meriden Chamber of Commerce were inquiring about a potential residential development near a proposed transportation hub. Robert Brooks, the project manager for the proposed transit oriented development, said promoting the whole concept will be part of the challenge for the city and the chamber. Interested developers could attract young professionals and people beginning to start families to an area with a cost of living lower than other places, as well as the benefit of easy access to work. A TOD incorporates residential, commercial and civic uses within a 10-minute walk of the city's redesigned train station, parking garage and multi-modal transportation hub. transit.jpg
Realtors gamble on Newton housing plan
The Wichita Eagle

In the midst of one of the most difficult real estate environments in a generation, two Newton Realtors have thrown their money in with an aggressive economic development effort. Ron Harder, the managing broker of Re/Max Associates in Newton, and agent Gary Franz said they have plowed seven figures into a detailed plan to provide housing as Newton develops a logistics park on the city's southeast side. The two said they have something for everyone: new speculative homes for sale or rent, existing homes for sale or rent, and land available for building. It's a gamble based on the hope that Newton and Harvey County's aggressive bid for industry will produce increased housing demand.
JPMorgan sued by Dexia over mortgage-backed securities
Bloomberg

JPMorgan Chase & Co., the biggest U.S. bank by assets, was sued over mortgage-backed securities sold to Dexia SA because the loans underlying the securities were allegedly riskier than promised. Dexia accused JPMorgan and companies it acquired -- Bear Stearns Cos. and Washington Mutual -- of "egregious fraud," saying they created and sold mortgage bonds backed by loans that they knew to be "exceptionally bad." Dexia, the Brussels-based French-Belgian lender, said the complaint involves about $1.7 billion of mortgage securities. Dexia suffered "substantial losses" because mortgages were of poorer quality and the risks of default and losses were much higher than represented, according to the complaint.
Developer looks to Montgomery for senior housing
Your Houston News

A Houston developer is making plans for a senior residential complex in Montgomery. Matt Fuqua, project manager for Blazer Building, Inc., made a presentation during a Montgomery City Council meeting about the plans for a project. The project would sit on a 17-acre site that would contain a gated, residential community for senior residents 55 years of age and above. "The facility would have one- and two-story bungalows and would accommodate between 80 and 120 residents," said Fuqua. "It is not planned as an assisted living facility, though meals, linen and other services could be provided by third-party vendors." The company is also seeking tax credits from the state to assist in a financing package to fund the $5 million to $6 million estimated value project.
What will seniors do with their trillions in home equity?
Senior Housing News

The total amount of home equity held by U.S. seniors is on the upswing, according to the latest data from the RiskSpan Reverse Mortgage Market Index (RMMI), a quarterly measure of home equity for people who are aged 65-plus. The home equity total rose $46 billion in the third quarter of 2011, data released by the National Reverse Mortgage Lenders Association (NRMLA) and RiskSpan showed. In the third quarter of 2011, senior home equity increased 1.5 percent to 152.0, for a total of $3.19 trillion of available home equity, the NRMLA/RMMI report said. That home equity, through sale or the use of reverse mortgages, is a key to funding long term care, the study commissioners indicate.
Silver living at Sterling Pointe
50+ Builder

After retiring, those who settle into active adult communities want to be, well, active. They look for communities that will serve as more than a place to live, and search for a place to enrich their lives. K. Hovnanian's newest 55-plus active adult community, Four Seasons at Sterling Pointe, offers sought after lifestyle amenities while providing a tight-knit community to peacefully settle into the golden years -- making it the perfect choice for 50+ Builder's "New Community of the Year." Opened in September 2011, Four Seasons at Sterling Pointe is not an original K. Hovnanian community. Unique to the other Four Seasons 55-plus communities by K. Hovnanian, Sterling Pointe was purchased from Sterling Properties -- the original developer.