Market Data:
California foreclosure slow in fourth quarter
Economy:
Builders praise White House for focusing on helping homeowners
Financing:
US mortgage rates increase to 3.98 percent
Land Use / Planning:
Construction set to start on affordable-housing development
Senior Housing:
Senior housing plan approved
Home contracts hold near 19-month high
Bloomberg

The housing market's late stabilization in 2011 will continue into this year as the number of Americans signing contracts to buy previously-owned homes in December held near a 19-month high. According to the National Association of Realtors, pending home sales decreased 3.5 percent in December after increasing 18 percent in October and November. It was the best back-to-back reading since early 2010. "We've had a clear turn toward positive momentum in the housing market," Aaron Smith, a senior economist at Moody's Analytics, Inc., said. "Lower unemployment and higher confidence, coupled with record low mortgage rates, are coalescing to spur increased buying."
METROINTELLIGENCE ECONOMIC UPDATE
By Patrick S. Duffy
New home sales fall slightly from November to end worst year on record; inventory just 6.1 months at current sales rates
Sales of new single-family houses in December 2011 were at a seasonally adjusted annual rate of 307,000, according to estimates released jointly by the U.S. Census Bureau and the Department of Housing and Urban Development. This is 2.2 percent below the revised November rate of 314,000 and is 7.3 percent below the December 2010 estimate of 331,000. The median sales price of new houses sold in December 2011 was $210,300; the average sales price was $266,000. The seasonally adjusted estimate of new houses for sale at the end of December was 157,000. This represents a supply of 6.1 months at the current sales rate. An estimated 302,000 new homes were sold in 2011. This is 6.2 percent below the 2010 figure of 323,000.
Pending home sales ease in December but still above year-ago levels
After reaching a 19-month high, pending home sales eased in December but stayed above year-ago levels, according to the National Association of Realtors®.  The Pending Home Sales Index, a forward-looking indicator based on contract signings, declined 3.5 percent to 96.6 in December from 100.1 in November but is 5.6 percent above December 2010 when it was 91.5. The data reflects contracts but not closings.  Lawrence Yun, NAR chief economist, said the trend line remains positive. "Even with a modest decline, the preceding two months of contract activity are the highest in the past four years outside of the homebuyer tax credit period," he said. "Contract failures remain an issue, reported by one-third of Realtors® over the past few months, but home buyers are not giving up."
Federal Reserve Open Market Committee opts to keep rates low through at least late 2014
To support a stronger economic recovery and to help ensure that inflation, over time, is at levels consistent with the dual mandate, the Committee expects to maintain a highly accommodative stance for monetary policy. In particular, the Committee decided today to keep the target range for the federal funds rate at 0 to 1/4 percent and currently anticipates that economic conditions--including low rates of resource utilization and a subdued outlook for inflation over the medium run--are likely to warrant exceptionally low levels for the federal funds rate at least through late 2014.
FHFA house price index rose by 1 percent in November but still down 18.8 percent from its April 2007 peak
U.S. house prices rose 1.0 percent on a seasonally adjusted basis from October to November, according to the Federal Housing Finance Agency's monthly House Price Index. The previously reported 0.2 percent decrease in October was revised downward to reflect a 0.7 percent decrease. For the 12 months ending in November, U.S. prices fell 1.8 percent. The U.S. index is 18.8 percent below its April 2007 peak and roughly the same as the February 2004 index level.
Durable goods orders surge for second consecutive month in December
New orders for manufactured durable goods in December increased $6.2 billion or 3.0 percent to $214.5 billion, the U.S. Census Bureau announced today. This increase, up five of the last six months, followed a 4.3 percent November increase. Shipments of manufactured durable goods in December, up two of the last three months, increased $4.3 billion or 2.1 percent to $207.3 billion. This followed a 0.3 percent November decrease.  Inventories of manufactured durable goods in December, up twenty four consecutive months, increased $1.2 billion or 0.3 percent to $370.1 billion. This was at the highest level since the series was first published on a NAICS basis and followed a 0.6 percent November increase.
Economy continuing to improve according to Leading Indicator Index
The Conference Board Leading Economic Index® (LEI) for the U.S. increased 0.4 percent in December to 94.3 (2004 = 100), following a 0.2 percent increase in November and a 0.6 percent increase in October. This month's data inaugurates a number of major changes to the components and calculation of the LEI.  "The gain was widespread among the leading indicators, suggesting economic conditions should improve in early 2012. However, the LEI gain in December was held back by negative contributions from the new Leading Credit Index - which indicates weak credit and financial conditions - and from consumer expectations for business and economic conditions."
Mortgage applications fall by 5 percent in latest survey
Mortgage applications decreased 5.0 percent from one week earlier, according to data from the Mortgage Bankers Association's (MBA) Weekly Mortgage Applications Survey for the week ending January 20, 2012.  The results include an adjustment to account for the Martin Luther King holiday. The Market Composite Index, a measure of mortgage loan application volume, decreased 5.0 percent on a seasonally adjusted basis from one week earlier. The Refinance Index decreased 5.2 percent from the previous week.  The unadjusted Purchase Index decreased 9.7 percent compared with the previous week and was 6.5 percent lower than the same week one year ago.
Initial unemployment claims rise by 21,000 in most recent survey
In the week ending January 21, the advance figure for seasonally adjusted initial claims was 377,000, an increase of 21,000 from the previous week's revised figure of 356,000. The 4-week moving average was 377,500, a decrease of 2,500 from the previous week's revised average of 380,000.

The MetroIntelligence Economic Update
is provided to BuilderBytes by
MetroIntelligence Real Estate & Economic Advisors
.
California foreclosure slow in fourth quarter
Los Angeles Times

According to new data, new foreclosure actions in California decreased during the last three months of 2011. The number of California homes entering foreclosure in the fourth quarter fell 11.9 percent from the same period in 2010 to hit its second-lowest level over the last four years, according to real estate information firm DataQuick. A total of 61,517 notices of default were recorded on California properties during the fourth quarter, and the number of homes taken back through the foreclosure process also declined. The number of trustees deeds filed against properties fell 11.8 percent from the same quarter a year prior, totaling 31,260.
Hampton's home prices fall 13 percent
Bloomberg

Buyers have begun to go for less-expensive properties in such areas as New York's Hamptons, where home prices have decreased 13 percent in the fourth quarter from 2010. The median price of homes that sold in the three months went from $900,000 to $780,000 in the fourth quarter of 2010, according to Miller Samuel, Inc., and Prudential Douglas Elliman Real Estate. There was a consumer rush to purchases properties for $5 million and above at the end of 2010 as sellers rushed to complete deals when it was thought taxes would increase for top earners. "The combination of low interest rates and buyers being more confident about the Hamptons resulted in stable sales activity rather than a seasonal falloff," Miller said.
Tax credits help finance affordable housing projects
Chicago Tribune

Mayor Rahm Emanuel's administration announced that the city's Department of Housing and Economic Development has allotted $30 million in federal tax credits to help finance 41 affordable housing projects. Over the next five years, the tax credits will decrease investor's tax liability and are expected to generate more than $250 million in equity. Developers will then use the equity to help finance the $840 million projects to build more than 3,000 apartments, the city said. The units built through the federal Low Income Housing Tax Credit will be available to people earning no more than 60 percent of the area median income which equals to $45,060 a year for a family of four.
Builders praise White House for focusing on helping homeowners
NAHB

The National Association of Home Builders (NAHB) applauds President Obama for his State of the Union address where he was offering proposals to help families stay in their homes, and is advising policymakers to take action to put the housing market back together and boost the economy. "President Obama's refinancing plan offers an opportunity for continued exploration of ways to aid struggling homeowners and tackle the foreclosure crisis," said NAHB Chairman Bob Nielsen, a home builder from Reno, Nev. "We look forward to working with the White House and Congress to tackle this issue and continue to make progress on foreclosures that are hampering the housing market." Nielsen also explained that the lines of credit need to be reopened for builders.
US mortgage rates increase to 3.98 percent
Bloomberg

Freddie Mac announced that rates for U.S. 30-year mortgages increased to 3.98 percent from the lowest level of 3.88 percent after Federal Reserve officials vowed to keep their benchmark interest rate near zero through at least late 2014 to help strengthen the economy. The average 15-year rate also increased to 3.24 percent from 3.17 percent. The Fed extended its previous plan to keep rates low at least until the middle of 2013 as more than two years of economic growth have failed to push unemployment below 8.5 percent. Low rates are helping support the housing market, which has been affected by the high jobless rate and foreclosures.
The Morgan Group organizes $146 million in multifamily financing
Business Wire

The Morgan Group has arranged financing of $146 million on behalf of its affiliated investment partnerships. The proceeds were obtained from bank, agency and insurance company loans with terms ranging from five to 10 years, collateralized by five apartment properties in Texas, Florida and North Carolina. These properties include: 2222 Smith Apartments and 33Thirty-Three Weslayan Apartments in Houston, financed by BBVA Compass Bank and Northwestern Mutual Life; The Village at Lake Lily in Maitland, Florida, and Arelia James Island Apartments, in Jacksonville, Florida, which were financed by FNMA and Metropolitan Life; and Spectrum South End Apartments in Charlotte, North Carolina, financed by New York Life.
Going green in the Golden State
Green Home Builder

Wathen Castanos Hybrid Homes is a builder and developer that prides itself on building beautifully designed, green homes while setting the standard and continuing to raise the bar for the rest of the nation's builders. For this reason, the company has been selected to receive Green Home Builder's Pubby Award for the 2011 Builder and Developer of the Year. As a third generation, high-performance builder, the company underwent a few name changes over a few decades before it was officially called, Wathen Castanos Hybrid Homes. Originally established in 1983 as Heritage, Inc., the company was taken over by three partners: Kevin Castanos, Richard Wathen and Robert Mazmanian, in 1986.
Capponi Construction Group announces high-profile Florida projects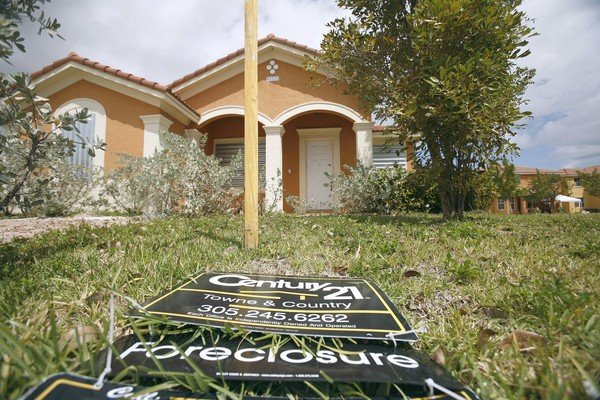 PRNewswire

The Capponi Construction Group has announced a group of commercial, residential and mixed-use projects in South Florida and Haiti that are projected to triple the firm's business over last year. The largest of the projects is Hollywood Beach, a 350,000-square-foot, multi-use property; with 225 hotel rooms; a retail and entertainment component; and four restaurants that will help revitalize and transform Hollywood Beach into a new entertainment district. Other projects in Florida include a 27,000-square-foot Historic PineTree Residence; a 9,500-square-foot residence in Coral Gables designed by Kobi Karp; and, Villa Azur designed by Francois Fossard and Tai Architecture amongst others. These projects are created for economic opportunity for the local population.
Construction set to start on New Albany affordable-housing development
Courier-Journal

The previous site of New Albany's Linden Meadows will become Captain's View, where construction will begin in March on the affordable-housing development. According to Developer Loney Williams, only four of the 16 homes moved to the 5-acre site "could be essentially saved" with the help of extensive renovation. Williams said another six or seven of the homes will be fully or partially "skeletonized, which means taken down to the studs" and then get new interior and exterior construction. City officials are eager to get rid of what community housing initiatives director Carl Malysz called a "blight" after the homes sat mostly idle under nonprofit Community Housing. The organization's efforts were initially delayed for two years by a lawsuit brought by neighbors who opposed the project.
California calls mortgage settlement 'inadequate'
Los Angeles Times

Calif. Atty. Gen. Kamala D. Harris' office has called a proposed $25-billion settlement with the nation's mortgage industry "inadequate." "We've reviewed the details of the latest settlement proposal from the banks, and we believe it is inadequate for California," Shum Preston, a spokesman for Harris, said. "Our state has been clear about what any multistate settlement must contain: transparency, relief going to the most distressed homeowners and meaningful enforcement that ensures accountability. At this point, this deal does not suffice for California." Many analysts consider California's participation to be key to a strong deal. Harris walked away from talks with the banks last year, saying not enough was being offered by the financial institutions for California homeowners.
Senior housing plan approved
Hudson Hub Times

The Trails of Hudson, a 172-unit residential development is geared toward residents 55 and older, and has received the go-ahead from the planning commission. "This is a high-end, highly-anticipated, first-class, 55-and-over, age-restricted senior residential community, which is something Hudson's seniors are clamoring for," said David Conwill, chief development officer for Redwood Management Co. The $16 million project will be constructed in two phases. The project site plan calls for two to five residential units per building in a 43-building development on 34 acres. The first phase will include 82 apartment units. The project must next meet the approval of the architectural and historic board of review, which meets in February, before construction can begin.