Market Data:
Tax relief on mortgage debt forgiveness ends in 2013
Economy:
Obama increases help for delinquent homeowners
Financing:
New Jersey property taxes rise even higher
Green Building:
Historic building to be transformed into lofts
Legal Notes:
Bank foreclosure agreement deadline set for Friday
Foreclosures draw private equity as US sells homes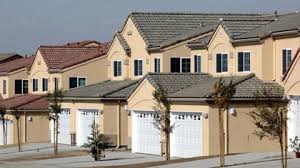 Bloomberg

Private equity firms are jumping into distressed housing as the U.S. government plans to market 200,000 foreclosed homes as rentals to speed up the economic recovery. GTIS Partners will spend $1 billion by 2016 acquiring single-family homes to manage as rentals, Thomas Shapiro, the fund's founder said. That followed announcements this month that GI Partners, a Menlo Park private equity fund, expects to invest $1 billion, and Los Angeles-based Oaktree Capital Management LP will spend $450 million on similar housing. "It's a massive market," Shapiro said. "We're starting to see this as a billion dollar opportunity to buy rental housing." Creating more single-family rental properties is one of a series of programs introduced by President Barack Obama's administration aimed at reviving the housing market.
METROINTELLIGENCE ECONOMIC UPDATE
By Patrick S. Duffy
Case-Shiller Indices show continued decline in home prices
Data through November 2011, released by S&P Indices for its S&P/Case-Shiller 1 Home Price Indices, the leading measure of U.S. home prices, showed declines of 1.3 percent for both the 10- and 20-City Composites in November over October. For a second consecutive month, 19 of the 20 cities covered by the indices also saw home prices decrease. The 10- and 20-City Composites posted annual returns of -3.6 percent and -3.7 percent versus November 2010, respectively.
Consumer Confidence Index decreases slightly in January
The Conference Board Consumer Confidence Index®, which had increased in December, retreated in January. The Index now stands at 61.1 (1985=100), down from 64.8 in December. The Present Situation Index declined to 38.4 from 46.5. The Expectations Index edged down to 76.2 from 77.0 in December.
Chicago Business Barometer falls slightly in January but still marks 28th month of expansion
The Chicago Purchasing Managers reported the CHICAGO BUSINESS BAROMETER softened. Yet, the barometer marked the 28th month of expansion and its three-month moving average rose to the highest level since June 2011. Similarly, Production and New Orders declined, but their three-month moving averages rose to the highest since early second quarter. However, key aspects of the report pointed towards a weakening economy. BUSINESS ACTIVITY: EMPLOYMENT expansion lowest since August 2011; ORDER BACKLOGS sunk into contraction after largest drop since November 2008; SUPPLIER DELIVERIES highest since June 2011.
Personal income up, consumer spending flat in December
Personal income increased $61.3 billion, or 0.5 percent, and disposable personal income (DPI) increased $47.1 billion, or 0.4 percent, in December, according to the Bureau of Economic Analysis. Personal consumption expenditures (PCE) decreased $2.0 billion, or less than 0.1 percent. In November, personal income increased $7.4 billion, or 0.1 percent, DPI decreased $4.1 billion, or less than 0.1 percent, and PCE increased $11.4 billion, or 0.1 percent, based on revised estimates. Real disposable income increased 0.3 percent in December, in contrast to a decrease of less than 0.1 percent in November. Real PCE decreased 0.1 percent, in contrast to an increase of 0.1 percent.
Employment cost index rises by 0.4 percent in December in line with expectations
Compensation costs for civilian workers increased 0.4 percent, seasonally adjusted, for the three-month period ending December 2011, the U.S. Bureau of Labor Statistics reported. Wages and salaries (which make up about 70 percent of compensation costs) also increased 0.4 percent, and benefits (which make up the remaining 30 percent of compensation) increased 0.6 percent.

The MetroIntelligence Economic Update
is provided to BuilderBytes by
MetroIntelligence Real Estate & Economic Advisors
.
Tax relief on mortgage debt forgiveness ends in 2013
Los Angeles Times

The window is closing rapidly on one of the most important tax-relief provisions enacted by Congress during the housing crisis to help financially strapped homeowners. Although the 2007 law that allows taxpayers to exclude from income the amount of debt that is forgiven or canceled by their lenders doesn't expire until Dec. 31, it's likely to take every bit of the next 11 months for financially troubled homeowners to persuade their banks to either foreclose or allow their houses to be sold for less than they are worth. Although owners who are struggling to hold on to their homes shouldn't throw in the towel solely because of the pending tax bite, it is certainly something to consider.
Remodeling Market Index increases to five-year peak
NAHB

Remodeling sentiment rose to the highest level in five years, according to the National Association of Home Builders' (NAHB) Remodeling Market Index (RMI) for the fourth quarter of 2011. The RMI increased to 46.6 in the fourth quarter from 41.7 in the third quarter. In the fourth quarter, the RMI component measuring current market conditions rose to 48.4 from 43.0 in the previous quarter. The RMI component measuring future indicators of remodeling business was also positive, increasing to 44.8 from 40.4 in the previous quarter. An RMI below 50 indicates that more remodelers report market activity is lower (compared to the prior quarter) than report it is higher. The overall RMI averages ratings of current remodeling activity with indicators of future activity.
$9.5 million in financing provided for affordable housing development
Market Watch

WNC & Associates, Inc., a national investor in urban renewal and affordable housing projects, has provided $9.5 million in Low Income Housing Tax Credit (LIHTC) financing to The Landmark Group for the acquisition and adaptive reuse of two historic former mills in downtown Asheboro, N.C. Landmark will redevelop the 95,326-square-foot property into Asheboro Lofts, an architecturally-distinct, 70-unit, affordable housing community. "Asheboro has experienced steady population growth, creating the need for well-located, affordable housing options," said Tom Maxwell, vice president of originations at WNC. Landmark will use the former Asheboro Hosiery Mill and Cranford Furniture Mill's existing architectural features to deliver a unique, industrial-inspired design.
Obama increases help for delinquent homeowners
Bloomberg

The Obama Administration, seeking to help more homeowners lower their interest rates and shed mortgage debt, will relax the rules on a federal loan- modification program and triple its incentives to banks. The revised Home Affordable Modification Program, or HAMP, also would pay Fannie Mae and Freddie Mac (FMCC) to forgive debt on homes that have lost value. The government-owned companies, citing cost, don't reduce principal, a policy that has limited HAMP's reach because they own or guarantee nearly half of U.S. home loans. The HAMP program changes are separate from a new refinancing plan that President Barack Obama promised to deliver in his State of the Union speech on Jan. 24. That effort will be detailed in coming weeks.
New Jersey property taxes rise even higher
Bloomberg

New Jersey's property taxes, the highest in the nation, climbed 2.4 percent on average to a high of $7,759 in 2011, according to data posted on a state website. The gain follows a 4.1 percent jump in real estate taxes, the prime funding source for schools and local governments, in 2010. After property-tax rebates and credits, the average bill was $7,519 in 2011, up 20 percent from 2009, the data showed. Governor Chris Christie, a Republican who took office in January 2010, scaled back property-tax rebates in his first budget. He also enacted a 2 percent cap on the levies that took effect at the beginning of 2011. Christie's measure reduced the 4 percent limit enacted by his predecessor, Democrat Jon Corzine.
Warren Lewis opens doors to Brooklyn condominiums
City Biz List

Jade 8, an exclusive collection of just eight, "green" condominiums in Brooklyn's fashionable Gowanus neighborhood, has opened its doors to the public with one contract already signed. Interestingly, the initial sale at Jade 8 was for one of the most expensive homes in the cutting-edge, four-story building: a 1,475-square-foot Penthouse duplex, according to Warren Lewis Realty, the exclusive marketing and sales agent for the upscale offering of eco-chic residences which is located just steps from the subway and the hip restaurants, stores and artist studios that define this neighborhood. Residences range in size from 905 to 1,475 square feet at prices ranging from $725,000 to $1,150,000
Historic building to be transformed into lofts
Click On Detroit

West Construction Services, a builder and developer specializing in historical preservation and architectural excellence, announced that it has recently kicked off the renovation and restoration of Pontiac's historic Sears Department Store building. The site is the future home of Lafayette Place Lofts, a LEED-certified residential and commercial mixed-use development. Lafayette Place Lofts will consist of 46 new, upscale, urban rental lofts, the Lafayette Market, which will specialize in fresh foods, and an Anytime Fitness center to serve both residents and the community. Located in the city's Commercial Historic District, the renovation of the 80,000 square foot structure is the largest construction investment in Downtown Pontiac in approximately 30 years.
A Platinum pioneer in New Mexico
Green Home Builder

Located in the heart of downtown Albuquerque is New Mexico's newest mid-rise. Co-developed by the Supportive Housing Coalition of New Mexico and Romero Rose, LLC, the Albuquerque affiliate of Jonathan Rose Companies, the state's first LEED-Platinum, affordable housing complex is doing good by the environment and it's community. Setting an example for affordable housing throughout New Mexico and the United States, Silver Gardens is not only the first LEED-Platinum-certified, affordable housing complex in the state, but it is also the first affordable housing project in the nation to receive funding for carbon offsets. In 2008, The Enterprise Green Communities Offset Fund purchased 330 tons of CO2 that will not be released into the environment because of the eco-conscious design of the building.
Groundbreaking lays way for Great Park neighborhoods development
PRNewswire

FivePoint Communities Management, Inc., held a groundbreaking ceremony to start construction of Great Park Neighborhoods, the long-awaited, master-planned community on the site of the former El Toro Marine Corps Air Station. "With today's groundbreaking, we are moving forward with the first phase of Great Park Neighborhoods. This demonstrates the value of the Irvine market and the commitment made by our financial partners," said Emile Haddad, CEO of FivePoint Communities, the development manager of the project. The Irvine City Council approved plans last year to build Phase One of the development, which will consist of nearly 5,000 homes and 1.2 million square feet of commercial space. The plans call for a pedestrian- and transit-friendly community surrounding the Orange County Great Park.
Senior housing development approved
Stow Sentry

The Trails of Hudson, a 172-unit residential development geared toward residents 55 and older, received a green light from the planning commission Jan. 23. "This is a high-end, highly-anticipated, first-class, 55-and-over, age-restricted senior residential community, which is something Hudson's seniors are clamoring for," said David Conwill, chief development officer for Redwood Management Co., which will own and operate the Trails of Hudson. The $16 million project will be constructed in two phases. The project site plan calls for two to five residential units per building in a 43-building development on 34 acres. The first phase will include 82 apartment units. The planning commission approved the site plan for the project.
Bank foreclosure agreement deadline set for Friday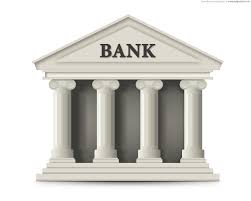 Bloomberg

States have until Feb. 3 to decide whether to accept a proposed nationwide settlement of a foreclosure probe with banks including JPMorgan Chase & Co., and Citigroup, Inc., that may total as much as $25 billion. State and federal officials have been negotiating an agreement with the largest mortgage servicers that would set standards for how banks conduct home foreclosures while providing mortgage relief to borrowers. Any accord would be separate from a state-federal probe of mortgage securitization. Nevada Attorney General Catherine Cortez Masto wrote in a Jan. 27 letter to the U.S. Justice Department, the Department of Housing and Urban Development and Iowa Attorney General Tom Miller, seeking more details on the deal.
Harris looks for tougher positions in Refusal to sign agreement
Bloomberg

California Attorney General Kamala Harris's holdout position in a proposed agreement with banks over foreclosure practices may reap financial and political rewards at the cost of prolonging some constituents' suffering. Her strategy has created an obstacle in the negotiations between state attorneys general and the five largest U.S. mortgage servicers over a nationwide probe. By Harris's own reckoning, her reluctance to sign onto a deal and any investigation she might pursue risk deepening the "blight and despair" for many of the 2.2 million California homeowners whom she has said are "holding on by their fingernails." Still, she is pushing a broader probe of banks' mortgage practices, including securitization of the loans.
KCEOC's senior housing's open house
The Times Tribune

On the site of an old hospital, a new place for living well will opened its doors. The Kentucky Communities Economic Opportunities Council (KCEOC) began that new chapter with the open house of their new, two-story, senior housing facility. Where the old Baptist Regional Hospital once stood are now a total of 16 apartments for people ages 62 and up. Of those apartments, 10 are now available for rent, and they feature the latest in comforts and amenities to make life safe and pleasant. "It's something to behold. All the units are handicapped-accessible. We have units available for persons who are hearing-and-sight impaired…" said Sherry Williamson, who's Regional Property Manager for Franklin Asset Management Company.
Silver Living at Sterling Pointe
50+ Builder

After retiring, those who settle into active adult communities want to be, well, active. They look for communities that will serve as more than a place to live, and search for a place to enrich their lives. K. Hovnanian's newest 55-plus active adult community, Four Seasons at Sterling Pointe, offers sought after lifestyle amenities while providing a tight-knit community to peacefully settle into the golden years -- making it the perfect choice for 50+ Builder's "New Community of the Year." Opened in September 2011, Four Seasons at Sterling Pointe is not an original K. Hovnanian community. Unique to the other Four Seasons 55-plus communities by K. Hovnanian, Sterling Pointe was purchased from Sterling Properties -- the original developer.